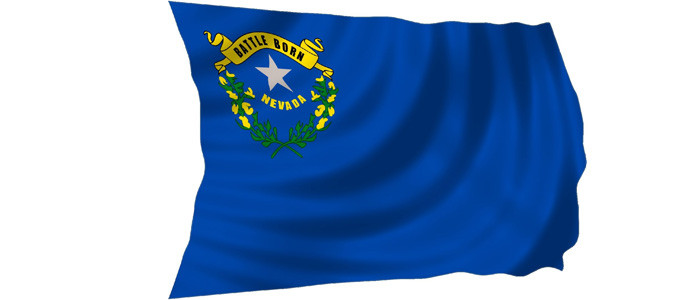 There are many rewards waiting for you if you choose to become a Certified Nursing Assistant in the state of Nevada. Aside from helping the people in need, you will also be able to start a career in the medical field. CNAs in Nevada have the option to retain their career or proceed to higher levels of the medical profession like LPN or RN. If becoming a CNA in Nevada is your interest, then you are at the right track. CNA certification will just take a few steps, still in order to do that you must first start with CNA classes in Nevada.
The person holding this position provides support services to doctors and nurses, she/he helps patients in their daily needs and performs duties like, bathing, toileting, dressing, feeding, transfer of patients, taking vital signs such as record blood pressure, temperature, pulse, respiration, weight and height. Also, may keep some health records, and contribute to proper operating and maintaining of medical equipment.
The first step to work as CNA in the state of Nevada, is the successful completion of a CNA training program that has been approved by the Nevada State Board of Nursing. Then, the candidate need to pass the competency exam in order to be added on the Nevada Nurse Aide Registry.
There are training programs available across the state, at community colleges, technical and vocational schools, online schools, American Red Cross, hospitals, nursing homes and other institutions, that meet the national guidelines and Federal regulations. In most cases, the training programs can be completed in a few months.
CNA Training Options in Nevada
There are twenty CNA programs available in the state of Nevada, and the Board of Nursing requires the candidate to be at least eighteen years old, to have a high school diploma or GED certificate and clean criminal record for entrance. There are many CNA classes in Nevada, but make sure you will choose one that is state approved.
CNA program topics cover basic nursing skills, communication and interpersonal relationships, privacy, safety and emergency procedures, infection control, anatomy and physiology, medical terminology, caring for patients with cognitive disorders, and many other nursing related topics. The fees required to be submitted for an approved training progra range from $500 to $2000 and it will vary on the amount needed for books, supplies and travel.
Nevada CNA training requires the minimum number of federal study hours, which include lectures, labs, and clinical work. Each program requires a minimum of 75 hours of instruction, with classroom and laboratory work at least 60 hours which will take around 9 to 3 weeks to complete. They will cover nursing topics like basic anatomy, medical terminologies, patient grooming, bedside care and many others. Adding to this, clinical exposure will follow right after the classroom sessions. CNA's will be supervised by a Registered Nurse who has the necessary experience in the area. Once you passed the training program, your next step is to take the certification examination of Nevada. This is often referred to as the National Nursing Aid Assessment program examination.
CNA Certification in Nevada
The competency exam covers nursing fundamentals and each examinee must be pass within two years of completing a CNA training program. The exams are administered by Prometric, and several training schools use National Nurse Aide Competency Exam (NNACE) exam for assessment of certified nursing assistants. The total cost is usually about $120.
An examinee will give a written test, which includes a multiple-choice questions related to theoretical knowledge, and a skills evaluation, in which examinee has to demonstrate the clinical skills under supervision of a registered nurse. Asked to perform 5 skills chosen at random from a set of 25 skills which learned during the CNA training. It is necessary to pass both sections and allowed three attempts to pass the CNA certification exam, and then to be registered on the Nevada Nurse Aide Registry, that keeps a record of all the Certified Nursing Assistants (CNAs) in the state.
If the examinee fails the certification exam three times consecutively, she/he will be required to re-take the CNA training. On the other hand, if you successfully passed the certification examination, you will get fingerprinted. These fingerprints should be registered in a police station and to Nevada State Board of Nursing. A background check will also be done after the fingerprinting process to see if you have a clean criminal record. Any criminal offense in the past will disqualify you to receive CNA certification.
In Nevada, nursing assistant certificates are renewed every 2 years. Additionaly, a CNA must have worked for at least 40 hours as a paid employee and must have 24 hours of continuing education during the same period. Recertification fee is $40.
CNA Salary and Job Outlook in Nevada

Becoming a Certified Nursing Assistant is quite well paid job. CNAs in Nevada can earn around $32,710 annually on average according to Bureau of Labor Statistics.
As it is a promising career, CNAs can work in several different facilities including assisted living facilities, adult day care facilities, nursing homes, home care, personal homes, long-term care and hospice, rehabilitation centers, and to prepare themselves for the possibility of employment in some of the largest hospitals and medical centers in the state including the Desert Springs Hospital, Northern Nevada Medical Center, Spring Valley Hospital and Sunrise Hospital.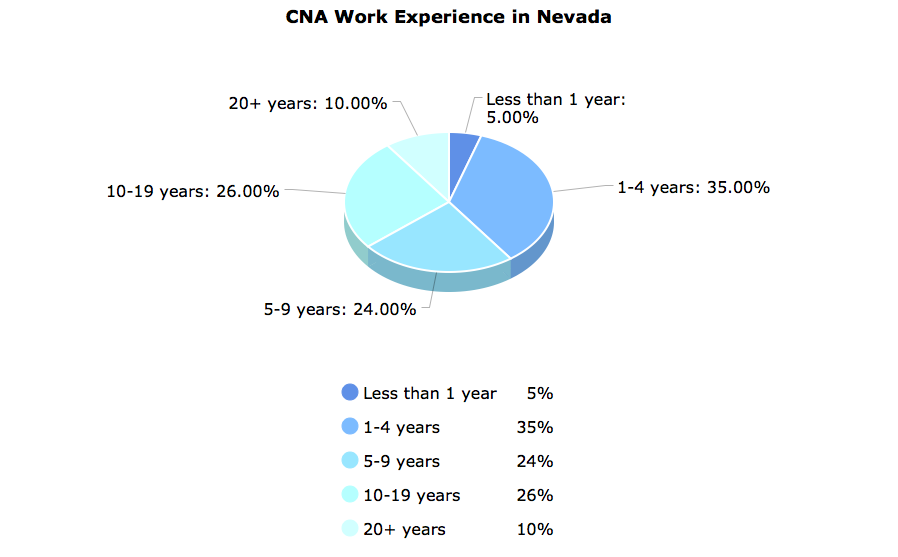 All Nevada State Approved CNA Programs
| LOCATION | FACILITY | ADDRESS | PHONE |
| --- | --- | --- | --- |
| Battle Mountain, NV | Battle Mountain High School | 425 Weaver Ave. | 775-635-5436 |
| Carson City, NV | Ormsby Post Acute Rehab | 3050 N Ormsby Blvd. | 775-841-4646 |
| Carson City, NV | Western Nevada College | 2201 W. College Pkwy. | 775-445-3295 |
| Elko, NV | Great Basin College | 1500 College Pkwy. | 775-753-2216 |
| Ely, NV | White Pine County School District | 1800 Bobcat Dr. | 775-289-4811 |
| Fernley, NV | Fernley High School | 1300 Hwy 95 South | 775-575-3400 |
| Hawthorne, NV | Mount Grant General Hospital | P.o. Box 1510 | 775-945-2461 |
| Henderson, NV | Perry Foundation Academy Of Health | 2920 Green Valley Pkwy. Bldg 8 Suite 821 | 702-550-4666 |
| Las Vegas, NV | College Of Southern Nevada | 6375 W. Charleston Blvd. W2k | 702-651-5690 |
| Las Vegas, NV | Milan Institute | 710 S. Tonopah Dr. | 702-671-4242 |
| Las Vegas, NV | Saint Therese Learning Institute | 6600 W. Charleston Blvd. Suite 134 | 702-395-1802 |
| Las Vegas, NV | Standards Of Excellence | 1931 Stella Lake Dr. | 702-367-4348 |
| Las Vegas, NV | East Career And Technical Academy | 6705 Vegas Valley Dr. | 702-799-888 |
| Las Vegas, NV | Southeast Career And Technical Academy | 5710 Mountain Vista | 702-799-7500 |
| Las Vegas, NV | Southwest Career And Technical Academy | 7050 W. Shelbourne Ave. | 702-799-5766 |
| Las Vegas, NV | West Career And Technical Academy | 11945 W. Charleston Blvd. | 702-799-4340 |
| Las Vegas, NV | Western High School | 4601 W. Bonanza Rd. | 702-799-4080 |
| N. Las Vegas, NV | Desert Rose High School | 444 W. Brooks Ave. | 702-799-6240 |
| Reno, NV | Majen, Llc | 1005 Terminal Way. Suite 145 | 775-762-8039 |
| Reno, NV | Sierra Nevada Job Corps | 14175 Mount Charleston St. | 775-789-0800 |
| Reno, NV | Truckee Meadows Community College | 7000 Dandini Blvd. Rdmt 417 | 775-673-7115 |
| Sparks, NV | Milan Institute | 950 Industrial Way. | 775-348-7200 |
| Yerington, NV | South Lyon Medical Center | P.o. Box 940 | 775-463-2301 |
| Yerington, NV | Yerington High School | 114 Pearl St. | 775-463-6822 |
CNA Classes In Other States: