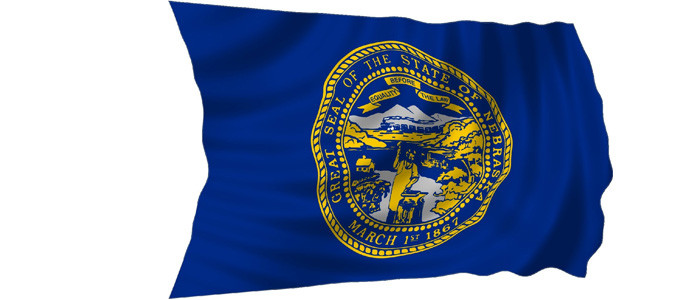 If you need a job that does not require years of learning, becoming a CNA in Nebraska could be the right option for you. Becoming a Certified Nursing Assistant is definitely not hard. You simply have to undergo a training process in order to take the exam and get certified. Many people in Nebraska take the CNA class right after their high school because they can have a career in just a short period of time.
Certified Nursing Assistant (CNA) is an interesting career that puts the candidate at the forefront of patient healthcare, as provides essential basic nursing care and takes an active role in the patient's well-being under the direction and supervision of a registered nurse (RN) or licensed practical nurse (LPN). Additionally, some CNAs use the field as a stepping stone to becoming a registered nurse (RN), the next level in the nursing industry.
An individual who would like to become a CNA in the state of Nebraska must complete a CNA approved training program. The Nebraska Department of Health and Human Services (DHHS) is responsible for approving CNA classes around the state, offered at community colleges, vocational and technical schools, online schools, the American Red Cross, and in some cases, into nursing facilities that provide their own CNA training programs. All programs meet the national guidelines and Federal regulations.
CNA training is comprehensive, and the applicant will be fully ready to perform the tasks of nursing assistant after graduating.
The duties of the CNA include dressing and bathing patients, feeding, taking vital signs, transfer of patients, keeping rooms clean, operating and maintaining of medical equipment, and observing and noting changes in a patient's condition or behavior.
Nebraska CNA Training Requirements
So what do you need to become a CNA? In order to be eligible for enrollment in one of CNA programs in Nebraska, every student has to be at least 16 years old, must have a high school diploma or GED certificate, she/he need to speak and understand English, must have a clean criminal record and must have been tested for TB in the last 6 months.
CNA training consists of two sections, involving both theoretical concepts and working skills and include at least 75 hours of instruction, with at least 16 hours spent in clinical settings. The rest of teaching is taken in a traditional classroom. The state requires 75 hours of classroom sessions which is equivalent to 13 weeks the most.
Several topics will be tackled during this training and that includes basic nursing skills, infection control, patient care, grooming, bathing, emergency procedures, charting, vital signs taking, physical assessment and many others. The courses also include anatomy, physiology, nutrition, infection control, communication skills, emergency procedure, rights of residents, and personal care skills. The average total cost of a CNA program in Nebraska is approximately $400.
After the classroom sessions will be a 100-hour clinical training in a real healthcare setting. In this training, CNA's will be supervised by a Registered Nurse who has the necessary background for this. Once the training program is done, you will have to apply for the certification exam.
Nebraska CNA Certification
By federal regulations, nursing assistant must be certified through competency evaluation. The Nebraska Department of Health and Human Services (DHHS) has designated the Nebraska Health Care Learning Center (NHCLC) and the Providence Health Career Institute as the official administrators of the competency exam required for all CNAs.
The competency exam has two distinct parts. The first part is a written test, consisting of 50 multiple-choice questions related to theoretical knowledge. The latter half is a skills evaluation, which tests candidate's ability to use correct technique and follow protocols. The candidate will be asked to perform 5 skills chosen at random from a set of 25 skills which learned during the CNA training. Both sections require a passing grade of at least 70 percent.
If the examinee fail to pass the competency exam within three tries, then will must retake CNA training. When the student gains CNA certification, will be added to the Nebraska Nurse Aide Registry, which is maintained by the Department of Health and Human Services.
Passing the certification exam will allow you to become an eligible CNA in Nebraska. The Nurse Aide Registry in Nebraska will place your name on their list so that employers can see that you have passed the standards of a CNA. You will also be required to undergo a background check and fingerprinting. Make sure that you do not have a criminal offense in the past because the state will disqualify you if you have any.
Take note also that the license will be valid only for two years so you have to renew it in order to remain active. The state of Nebraska offers many opportunities for CNA's and you can have a lot of options to choose from. If you are still on the process of selecting a CNA classes in Nebraska, you should check list of state approved CNA classes in Nebraska. Nebraska Methodist College, Mid-Plains Community College and Clarkson College are among the state approved schools. Another great resource you should check out is here.
As soon as you have finished the CNA certification, you can start a career in the healthcare field already. A Certified Nursing Assistant job is rewarding and it can be a venue for greater challenges and opportunities. Some people make this as a stepping stone towards a nursing career. So if ever you want to be a Licensed Practical Nurse or a Registered Nurse, you can undergo first CNA training classes then take advanced studies later on.
CNA Salary and Job Outlook in Nebraska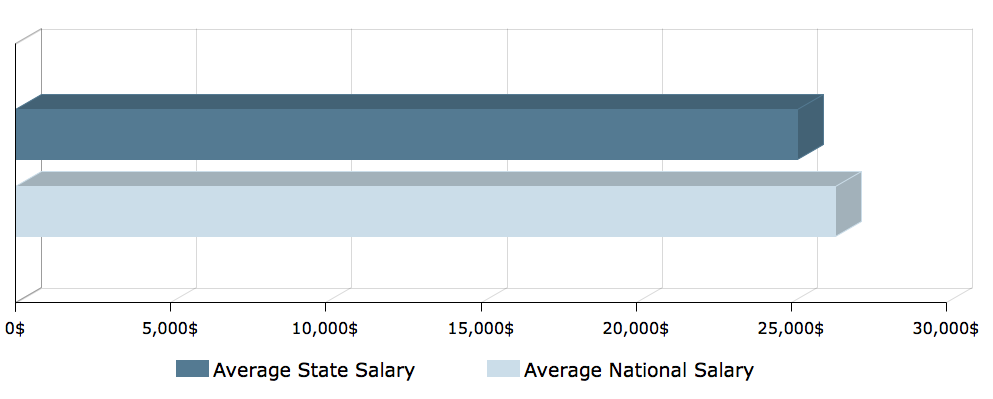 Certified Nursing Assistants (CNAs), may work in hospitals, long-term hospital units, assisted living centers, adult day care centers, home health agencies, hospice agencies, rehabilitation centers, respite services, and other healthcare facilities. Salaries for CNAs vary in the state itself. CNAs who work in city hospitals are more likely to be paid more than CNAs who work in rural hospitals or clinics.
Gaining experience is important to get a higher salary. For example, hospitals often require a CNA to have experience before employment in the facility, therefore, they offer higher pay and better benefits to experienced CNAs, that typically ranges from $20,000 to $28,00, while average salary in Nebraska is $25, 330.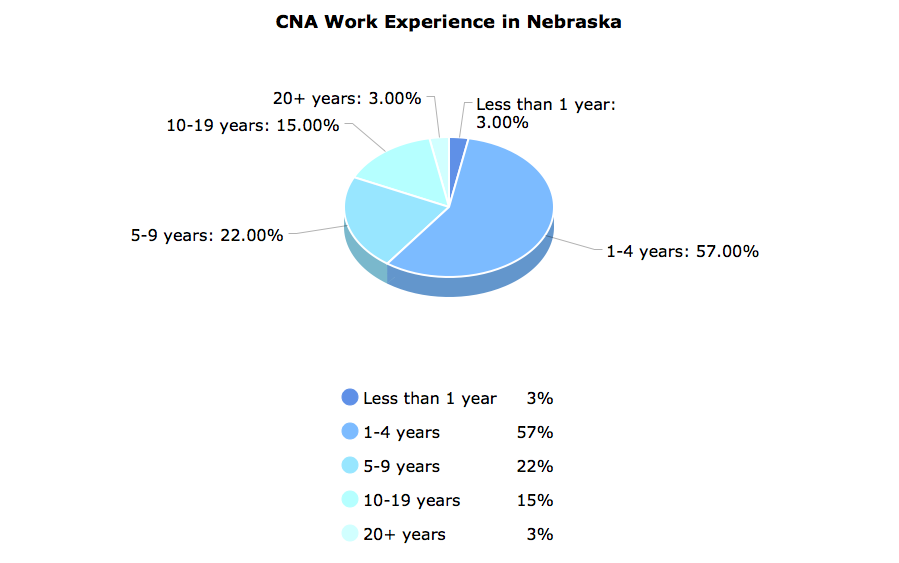 All Nebraska State Approved CNA Programs
| LOCATION | FACILITY | ADDRESS | PHONE |
| --- | --- | --- | --- |
| Albion, NE | Good Samaritan Society—albion | 1222 S 7th St | 402-395-5050 |
| Arapahoe, NE | Good Samaritan Society—arapahoe | 601 Main St | 308-962-5230 |
| Ashland, NE | Ashland Care Center | 1700 Furnas St | 402-944-7031 |
| Beatrice, NE | Good Samaritan Society-beatrice | 401 S 22nd St | 402-228-3304 |
| Bellevue, NE | Eastern Nebraska Veterans Home | 12505 South 40th Street | 402-595-2180 |
| Boys Town, NE | Boys Town High School | 13727 Flanagan Blvd | 402-498-1858 |
| Burwell, NE | Burwell High School | 190 I Street | 308-346-4150 |
| Chadron, NE | Pine Ridge Job Corps | 15710 Highway 385 | 308-432-8664 |
| Columbus, NE | Central Community College | 4500 63rd Street P.o Box 1027 | 402-562-1451 |
| David City, NE | David Place | 260 South Tenth Street | 402-367-3144 |
| Fairbury, NE | Heritage Care Center | 909 17th Street Fairbury | 402-729-2289 |
| Grand Island, NE | Central Community College | Po Box 4903 | 308-398-7440 |
| Grand Island, NE | Grand Island Veterans Home | 2300 West Capital Avenue | 308-385-6252 |
| Grant, NE | Golden Ours Convalescent Home | 900 Lincoln Ave | 308-352-7305 |
| Hastings, NE | Central Community College | 550 S Technical Blvd | 402-461-2441 |
| Humboldt, NE | Humboldt-table Rock-steinauer Public Schools | 810 Central Ave | 402-862-2151 |
| Kearney, NE | Central Community College | 1215 30th Ave Po Box 310 | 308-338-4000 |
| Kimball, NE | Kimball County Manor | 810 E 7th St | 308-235-4693 |
| Lexington, NE | Central Community College | 1501 Plum Creek Pkwy # 1 | 308-324-5936 |
| Lincoln, NE | Bryan College Of Health Sciences | 1535 S. 52nd Street | 402-481-3805 |
| Lincoln, NE | Nebraska Health Care Association | 1200 Libra Drive #100 | 402-435-3551 |
| Lincoln, NE | Providence Health Career Institute Llc | 4600 Valley Rd #412 | 402-326-2792 |
| Lincoln, NE | Southeast Community College | 301 S. 68th Street Place | 402-437-2700 |
| Mccook, NE | Mid-plains Community College | 1205 East Third Street | 308-345-8164 |
| Niobrara, NE | Nebraska Indian Community College | 415 N River Rd | 844-440-6422 |
| Norfolk, NE | Norfolk Veterans Home | 600 E Benjamin Ave | 402-370-3330 |
| Norfolk, NE | Northeast Nebraska Community College | 801 E Benjamin Ave | 402-844-7335 |
| North Platte, NE | Mid-plains Community College | 601 West State Farm Road | 308-345-8164 |
| Ogallala, NE | Indian Hills Healthcare Community | 1720 N Spruce | 308-284-4068 |
| Omaha, NE | Clarkson College | 101 S. 42nd Street | 402-552-3396 |
| Omaha, NE | North Omaha Area Health Inc. (Noah) | 2884 5620 Ames Ave | 402-933-0737 |
| Omaha, NE | Metro Community College | 5300 N 30th St | 402-502-1207 |
| Omaha, NE | Nebraska Methodist College | 720 N 87th St | 402-354-7100 |
| Omaha, NE | Omaha Area Health Education Center (Ahec) | 5017 Leavenworth Street. Suite 101. | 402-502-1207 |
| Omaha, NE | Omaha Public Schools Career Center | 3230 Burt St Burt St | 402-557-3700 |
| Omaha, NE | Promise Health Care Training Center Inc. | 3610 Dodge St # B10 | 402-968-4786 |
| Omaha, NE | Quality Living | 6404 N 70th Plaza | 402-573-3700 |
| Omaha, NE | Quality Career Pathways | 5437 N 103rd Street | 402-609-9583 |
| Oshkosh, NE | Regional West Garden County | 1100 W 2nd St | 308-772-3286 |
| Papillion, NE | Health Systems Academy/papillion Lavista Schools | 402 E Centennial Rd | 402-829-5886 |
| Ponca, NE | Elms Health Care Center | 410 Ball Park Rd | 402-755-2233 |
| Ralston, NE | Ralston High School | 8989 Park Drive | 402-898-3590 |
| Ravenna, NE | Good Samaritan Society—ravenna | 411 W. Genoa St. | 308-452-3230 |
| Scottsbluff, NE | Western Nebraska Community College | 1601 E 27th St | 308-635-6705 |
| Tecumseh, NE | Johnson County Central High School | 358 N 6th St | 402-335-3328 |
| York, NE | York General Hearthstone | 2222 N. Lincoln Avenue | 402-362-4333 |
CNA Classes In Other States: