CNA Classes In Massachusetts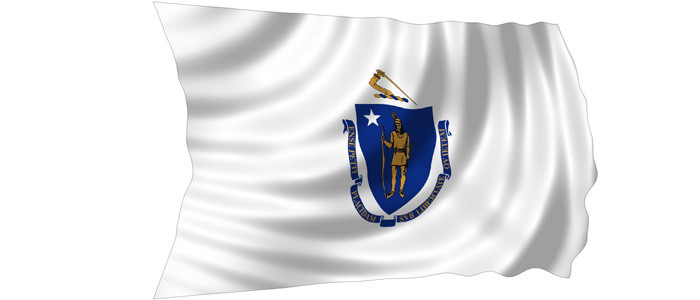 According to the U.S. Bureau of Labor Statistics (BLS), the nursing assistant profession is one of the fastest growing health fields and will continue to be one of the most stable and secure employment options in the state of Massachusetts. Becoming a Certified Nursing Assistant will take you 8 to 12 weeks of training with 100 hours of clinical training and 75 hours of classroom sessions.
Certified Nursing Assistant (CNA) plays a key role in the care and treatment of patients and operates under the direct supervision of a registered nurse or physician.
Nursing assistants are employed in many different facilities including hospitals, hospice centers, rehabilitation centers and nursing homes. The duties and their main responsibility are to assist the patients in their daily activities that include toileting, bathing, feeding, dressing, transfer of patients, taking vital signs, such as record blood pressure, temperature, pulse, respiration, weight and height, keeping rooms clean, contribute to proper operating and maintaining of medical equipment, and observing and noting changes in a patient's condition or behavior.
Individuals interested in becoming a CNA in Massachusetts have to:
complete a state approved CNA training program
apply for a certification test
and pass the competency exam.
All approved CNA training programs in Massachusetts meet the federal requirements and are offered through vocational schools, community colleges, the American Red Cross and some long-term care facilities. Some of the long-term care facilities will also offer free CNA training in exchange for working at the facility.
Once the candidate completes the requirements listed in the Massachusetts Nurse Aide Registry and he/she is eligible to work as a CNA in the state.
CNA Training in Massachusetts (MA)
Some programs require that the applicants be at least 18 years of age, and hold a high school diploma or GED certification. Also, should have clean criminal record and a medically documented negative TB status of the last 6 months. Additional, need to have the ability to read and write in English.
The Massachusetts Department of Public Health approves CNA programs in Massachusetts related to direct patient care. Typical CNA programs in Massachusetts last about 6-12 weeks and the fee ranges from $800 to $2000.
Boston Red Cross can be a good venue for the CNA training because they offer 4 to 8 weeks of flexible program. During the training, you will learn a lot of nursing skills needed when you work in nursing homes, hospitals, long term care and other facilities. Just make sure that you had your vaccinations updated and your TB test result is negative because the state of Massachusetts wants to have healthy and competent Certified Nursing Assistants. Adding to that, they also want a CNA that has no history of physical abuse or any criminal offense.
You can always seek for financial assistance if you cannot afford to pay for it. Once you passed the training, you are now eligible to take the certification exam. The American Red Cross is held responsible for the Nurse Aide testing and you have to apply right after finishing the entire coursework. The exam can be taken orally or in written form but you also have to take a clinical skills test.  The organization will notify you through mail about the testing date, time and venue
A student is required to attend 100 hours of training. Out of 100 hours, 75 hours should be dedicated to classroom coursework, covered medical terminology, anatomy and physiology, ethics, patient rights and basic nursing skills (cover concepts such as sepsis, sterilization and many other nursing related subjects).
For 25 hours should work under supervised practical training (clinical practice), which usually takes place in a nursing home or hospital and provides hands-on experience learning how to properly treat patients. In this segment, a student learns how to take care of the patient, assisting in daily activities, such as brushing teeth, personal grooming, eating, toileting and bathing. Also, learns how to provide basic first aid, respond to health emergencies, taking vital signs, keeping the patient's bed clean and dry, observing the response of the patients towards the treatment, interpersonal skills and communicating with patients.
Massachusetts CNA Certification
The candidate should pass the competency exam, known as the Nurse Aide Competency Evaluation (NACE), within 24 months of completing the CNA training program. This exam is administered by the American Red Cross and the cost is about $93.
Includes two sections: a written exam of 60 multiple-choice questions lasting 2 hours, and a clinical exercise lasting 20 minutes, which assess the practical nursing skills. In the latter the examinees are asked to perform five selected tasks appropriate to a CNA job and to prove they know the clinical techniques they were trained during the training program.
The examinees must pass both parts of exam to certify, and they will need re-take training course if fail three times in competency exam.
After successful completion of certification, candidates are listed on the Massachusetts Nurse Aide Registry that maintains records of all those who work as CNA in state. Re-certification in Massachusetts is every two years and CNAs should prove they have been employed for at least 8 hours and have completed 24 hours of continuous education during the same period.
If you successfully passed the exam, you will have to provide TB test results, fingerprinting cards and background check. The state of Massachusetts Department of Public Health has the right to disqualify you if you have been convicted in the past. Hence, make sure to have a clean criminal record before the process of becoming a CNA starts. Meanwhile, prior to the expiration of your license, you will also have to submit a re-certification application including your employment documents in the last two years. Take note that the form has a detailed list of skills that you have to perform during the two-year period so make sure you completed all of these in order to be re-certified. You can check the status of your license in the Massachusetts Nurse Aide Registry. For further questions related to the CNA program, processing fee, re-certification and many others, get in touch with the local Red Cross or any other CNA classes provider in Massachusetts.
CNA Jobs & Salary in Massachusetts
CNA Salary in Massachusetts

The CNA position is a good step for someone looking to start a career in healthcare field, as the demand for CNAs has increased in recent years with the growing population of people who need personal care, making this profession an excellent long term career choice.
They work in nursing homes, hospitals and other health care facilities across the state, including the Massachusetts General Hospital, Harvard Medical School, Marlborough Hospital and Winchester Hospital, and average salaries for CNAs in Massachusetts are around $31,130 per annum.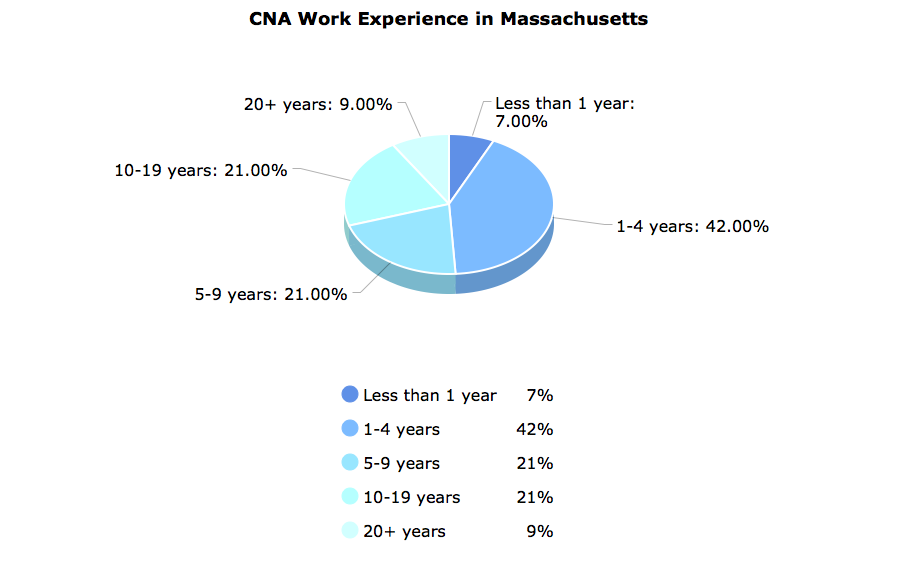 All Massachusetts State Approved CNA Programs
| LOCATION | FACILITY | ADDRESS | PHONE |
| --- | --- | --- | --- |
| Attleboro, MA | Bristol Community College | 135 County Street | 508-678-2811 |
| Boston, MA | Bunker Hill Community College | 250 New Rutherford Ave | 617-228-2000 |
| Brockton, MA | American Red Cross | 281 Pleasant Street | 800-733-2767 |
| Brockton, MA | Catholic Charities South | 157 Centre Street | 617-268-9670 |
| Cambridge, MA | American Red Cross | 139 Main Street | 781-410-3670 |
| Danvers, MA | North Shore Community College | 1 Ferncroft Road | 978-762-4000 |
| Fall River, MA | American Red Cross | 315 Pleasant Street | 508-676-8276 |
| Fall River, MA | Bristol Community College | 777 Elsbree Street | 508-678-2811 |
| Fall River, MA | Health Care Training Services (Hcts) | 657 Quarry Street | 508-672-6800 |
| Franklin, MA | National Medical Academy | 247 E Central Street | 508-440-5698 |
| Harwich, MA | Cape Cod Regional Technical High School | 351 Pleasant Lake Avenue | 508-432-4500 |
| Haverhill, MA | Community Action Inc. | 145 Essex Street | 978-373-1971 |
| Leominster, MA | American Red Cross | 29 Main Street | 304-232-0711 |
| Melrose, MA | American Red Cross | 786 Main Street | 781-979-4010 |
| New Bedford, MA | American Red Cross | 995 Rockdale Avenue | 508-996-8286 |
| New Bedford, MA | Bristol Community College | 188 Union Street | 508-678-2811 |
| Northampton, MA | American Red Cross | 125 State Street | 877-733-2767 |
| Peabody, MA | American Red Cross | 85 Lowell Street | 978-922-2224 |
| Pittsfield, MA | American Red Cross | 480 West Street | 413-442-1506 |
| Quincy, MA | American Red Cross | 1495 Hancock Street | 617-770-2600 |
| South Boston, MA | Catholic Charities Archdiocese Of Boston | 275 West Broadway | 617-268-9670 |
| Springfield, MA | American Red Cross | 506 Cottage Street | 413-737-4306 |
| Springfield, MA | Springfield Technical Community College | 1 Armory Square | 413-781-7822 |
| Waltham, MA | American Red Cross | 863-867 Main Street | 781-642-7000 |
| West Barnstable, MA | Cape Cod Community College | 2240 Iyannough Road | 508-362-2131 |
| Westfield, MA | American Red Cross | 48 Broad Street | 413-737-4306 |
| Worcester, MA | American Red Cross | 2000 Century Drive | 508-595-3700 |
CNA Classes In Other States: