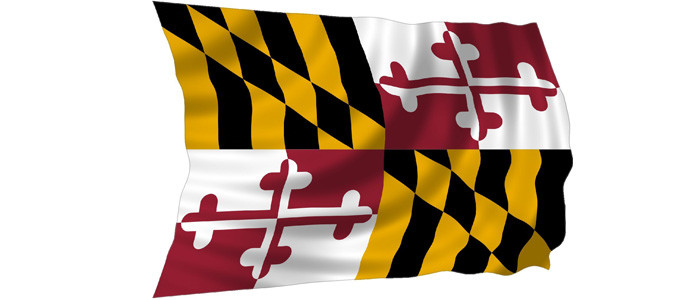 Those who wish to work as a nursing assistants in the state of Maryland, must first complete a CNA training program approved by the Maryland Board of Nursing (MBN) that meets the national guidelines and Federal regulations. The federal government of Maryland ensures that the courses included in the education will prepare properly the students for the certification exams.
It is not very difficult to become a Certified Nursing Assistant in Maryland.  The CNA classes in Maryland  take you about two months to complete and once you are done with it, you can take the examination and submit the necessary information to the Nurse Aide Registry for the license.
Approved CNA training programs can be offered through community colleges, state universities, specialized schools, the American Red Cross, hospitals, nursing facilities and other healthcare establishments, as well as through online courses and distance education schools which make it easy to access the experiential learning. Furthermore, there are several healthcare facilities that offer free training programs and a job position upon completion of the training and the successful certification.
CNAs usually work under the supervision of a head nurse or any qualified professional and are in constant contact with the patient by providing basic care and support, knowing what to do in emergency cases. The basic duties of nursing assistants include the infection control, feeding, bathing and grooming, administering medication, basic life support and emergency procedures, taking vital signs, such as record blood pressure, temperature, pulse, respiration, weight and height, as well as the proper operating and maintaining of medical equipment.
CNA Training Requirements in Maryland
Most programs require a candidate to be at least 18, while several keep 16 years of age as the minimum age limit. However, nearly all employers will require that the nurse assistants must be at least 18 years old to qualify for employment. The applicants must have a high school diploma or GED certification, be able to read and write in English language, have a clean criminal record and proof tuberculosis test report of the last 6 months.
The Maryland Board of Nursing has approved over 100 certified nursing assistant training programs throughout the state. The fees required to be submitted for enrollment can range from $400 to $2000.
Before you start working as a CNA, it is important that you look for a facility approved by the state offering CNA training classes. Not all CNA training programs are approved by the state so you have to make sure that you can take the exam and be registered as a Certified Nursing Assistant. You can obtain the full list of facilities in Maryland Board of Nursing website. From there, you can see all the necessary fees and the number of hours that each facility offers. Some will offer 72 hours of training while other facilities will offer up to 304 hours. The fees will also range from $200 to $3,000. Just bear in mind that the Maryland state will require a minimum of 100 hours in the training program, inclusive of the classroom sessions and clinical experience.
If in case you are having trouble paying the necessary fees for the training program, you can call the facility and request for a financial assistance. There are numerous facilities like the social services division that are willing to shoulder your expenses in exchange for your employment in the future. This is a great opportunity for you to have a job right after getting certified.
It takes 6 to 12 weeks to complete a CNA training program and the student must attend at least 100 hours of instruction, that should be dedicated to classroom coursework and clinical practice. Each program equip the candidate with sufficient skills and know-how to work as Certified Nursing Assistant (CNA) in state.
The courses cover basic nursing skills and restorative care, treatment options, communication and interpersonal relations, infection control, safety and environmental responsibilities, hygiene, mobility and positioning, basic nutrition, medical terminology, basic anatomy and physiology. Students are also advised to take additional classes in mental health care, because just so they can provide quality emotional support to patients. Lastly, coursework should involve proper techniques in emergency and first-aid procedures.
To know more about the CNA classes in Maryland, you can contact directly the facilities offering it. They provide helpful information that you can make use of during the process of becoming a Certified Nursing Assistant.
CNA Certification Requirements  in Maryland
Getting certified as a nursing assistant requires you to complete the training program and successfully pass the written exam. Once you pass all of these, you are eligible to work as a Certified Nursing Assistant. You will also be required to register yourself in Maryland Nursing Registry.
Within 24 months from the completion of the training program, the student must sit for state certification that is handled by the Geriatric Nursing Assistant Testing Service. The examinee should pass both the written as well as the skills test in order to become a Certified Nursing Assistant and listed to the Maryland Nurse Aide Registry.
The written exam includes multiple-choice questions related to care of patients and responsibilities of nursing assistants. The second section is a clinical exam proficiency skills required for performing nurse aide job, and the examinees are asked to perform five selected tasks appropriate to a CNA job.
The examinee that fail the exam three times must re-take the entire CNA program, before sit for the competency exam again. Renewal of certification is every 2 years and CNAs must have at least 8 hours of paid work. Initial cost of certification is about $20 and re-certification is about $40 every two years.
If your certification is going to expire, you can do the renewal process through the internet; 60 days prior to expiration and 30 days afterwards. Take note that you have to provide a Social Security Number and Personal Information before you can start renewing your certification. Make sure that your name is placed exactly in the database including the certification number and valid email address. The cost for this process will reach to $40 but this fee is still subject to any changes.
CNA Salary and Job Outlook in Maryland

The average salary for CNAs in the state of Maryland is about $28,740 per year. This is on top of other benefits which are offered to nurse aides such as medical and dental services, paid vacations and transportation expenses. The salary is slightly higher than national average and is a good stable career to consider if you are looking to get into nursing field.
The job outlook for Certified Nursing Assistants in Maryland is very promising as the state experiences an increase in elderly population which they need healthcare. The improvements in healthcare also require the services of such health workers in various healthcare facilities in the state including the Franklin Square Hospital Center, Holy Cross Hospital, John Hopkins Medicine and Prince George's Hospital Center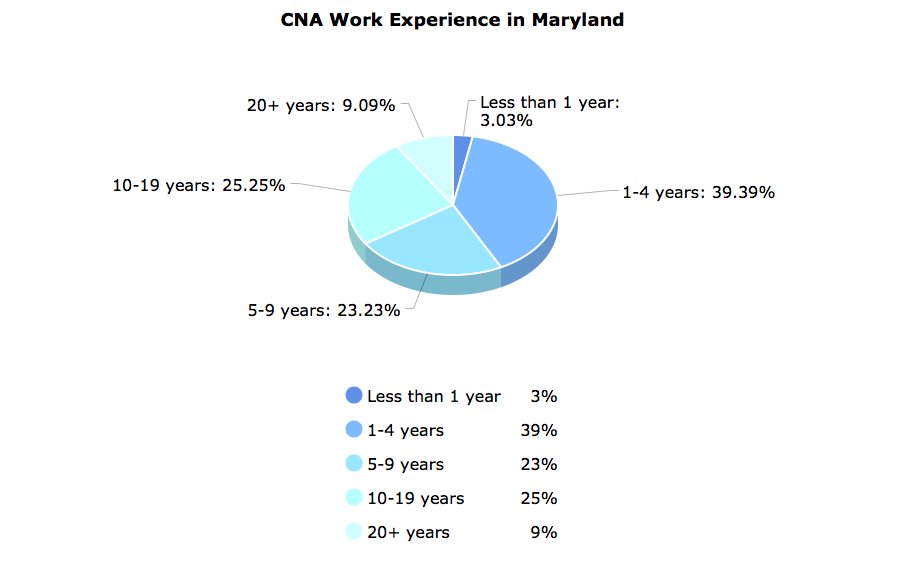 All Maryland State Approved CNA Programs
| LOCATION | FACILITY | ADDRESS | PHONE |
| --- | --- | --- | --- |
| Accident , MD | Northern Garrett High School | 86 Pride Pkwy | 301-746-8668 |
| Annapolis , MD | Genesis Healthcare Spa Creek | 35 Milkshake Lane | 410-269-5100 |
| Annapolis , MD | Annapolis Area Christian School | 716 Bestgate Rd | 410-519-5300 |
| Annapolis , MD | Anne Arundel County Dept. Of Health | 3 Harry S Truman Pkwy | 410-222-7095 |
| Arnold , MD | Anne Arundel Community College/pct | 101 College Pkwy | 410-777-2222 |
| Baltimore , MD | Edmondson-westside High School | 501 N Athol Ave | 410-396-0685 |
| Baltimore , MD | Mergenthaler Vocational-technical | 3500 Hillen Rd | 410-396-6496 |
| Baltimore , MD | Milford Mill Academy | 3800 Washington Ave | 410-887-0660 |
| Baltimore , MD | Patterson High School | 100 Kane St | 410-396-9276 |
| Baltimore , MD | Reach! Partnership Middle-high School | 2815 St Lo Dr | 443-642-2291 |
| Baltimore , MD | Vivien T. Thomas Medical Arts Academy | 100 N Calhoun St | 443-984-2831 |
| Baltimore , MD | Baltimore City Community College | 2901 Liberty Heights Ave | 410-462-8300 |
| Baltimore , MD | Community College Of Baltimore Co. 1 | 7201 Rossville Blvd | 410-682-6000 |
| Baltimore , MD | Coppin State University | 2500 W North Ave | 410-951-3000 |
| Baltimore , MD | American Health Career Institute | 2520 Pennsylvania Ave | 443-438-4546 |
| Baltimore , MD | American Red Cross | 4800 Mt Hope Dr | 410-624-2000 |
| Baltimore , MD | Caroline Center | 900 Somerset St | 410-563-1303 |
| Baltimore , MD | Health Focus Nrsg Asst. Training | 4900 Belair Rd | 410-488-6600 |
| Baltimore , MD | I.t. Works | 1217 W Fayette St | 410-727-3947 |
| Baltimore , MD | Maryland Center For Adult Training | 2901 Druid Park Dr # 303 | 410-728-0679 |
| Baltimore , MD | Top Knowledge Healthcare Institute Cna | 22 Light St Suite 405 | 410-528-1600 |
| Baltimore , MD | Future Care Of Irvington | 22 S Athol Ave | 410-947-3052 |
| Baltimore , MD | Genesis Healthcare -franklin Woods | 9200 Franklin Square Drive | 410-574-4631 |
| Baltimore , MD | Maryland State Dept. Of Education | 200 W Baltimore St | 410-767-0100 |
| Baltimore , MD | Idf-independent Dialysis Foundation | 840 Hollins St | 410-468-0900 |
| Baltimore , MD | Community Colleges Of Baltimore Co. | 800 South Rolling Road | 443-840-2222 |
| Bel Air , MD | Harford Community College | 401 Thomas Run Rd | 703-978-3535 |
| Bel Air , MD | Harford Technical High | Amoss Center 200 Thomas Run Rd | 410-638-3804 |
| Bladensburg , MD | Bladensburg High School | 4200 57th Ave | 301-887-6700 |
| Bowie , MD | Davita | 4861 Tesla Dr Stes G-h | 866-544-6741 |
| Brooklyn , MD | Genesis Healthcare -hammonds Lane | 613 Hammonds Ln | 410-636-3400 |
| Cambridge , MD | Dorchester Career & Tech Center | 2465 Md-16 | 410-901-6950 |
| Cambridge , MD | Genesis Healthcare -chesapeake Woods | 525 Glenburn Avenue | 410-221-1400 |
| Catonsville , MD | Genesis Healthcare -catonsville Commons | 16 Fusting Ave | 410-747-1800 |
| Catonsville , MD | Spring Grove Hospital | 55 Wade Ave | 410-402-7455 |
| Centreville , MD | Queen's Anne County High School | 125 Ruthsburg Rd | 410-758-0500 |
| Centreville , MD | Genesis Healthcare -corsica Hills | 205 Armstrong St | 410-758-2323 |
| Charlotte Hall , MD | Charlotte Hall Veterans Home | 29449 Charlotte Hall Rd | 301-884-8171 |
| Chillum , MD | Quality First Career Center (Cna & Gna) | 6475 New Hampshire Ave #501 | 301-270-5105 |
| Clinton , MD | Genesis Healthcare-bradford Oaks Center | 7520 Surratts Rd | 301-856-1660 |
| College Park , MD | Greenbelt Career Institute | Ste U8a 6201 Greenbelt Rd | 301-982-1262 |
| Columbia , MD | Howard Community College | 10901 Little Patuxent Pkwy | 443-518-1000 |
| Columbia , MD | Lorien Nursing Home | 6334 Cedar Lane | 410-531-5300 |
| Crofton , MD | Crofton Care & Rehab Center | 2131 Davidsonville Rd | 410-721-1000 |
| Cumberland , MD | Center For Career & Technical Ed | 14211 Mcmullen Hwy Sw | 301-729-6486 |
| Cumberland , MD | Allegany College Of Maryland | 12401 Willowbrook Rd | 301-784-5000 |
| Cumberland , MD | Cumberland Health Care Center | 512 Winifred Rd | 301-724-6066 |
| Cumberland , MD | Devlin Manor | 10301 Christie Rd Ne | 301-724-1400 |
| Cumberland , MD | The Lion Center For Rehab & Extended Care | 901 Seton Dr | 301-722-0754 |
| Cumberland , MD | Western Maryland Health System | 515 Nemacolin Ave | 301-724-7666 |
| Dundalk , MD | Sollers Point High School (Cna Only) | 1901 Delvale Ave | 410-887-7075 |
| Dundalk , MD | Genesis Healthcare -heritage Center | 7232 German Hill Rd | 410-282-6312 |
| Easton , MD | Genesis Healthcare -the Pines | 610 Dutchmans Ln | 410-822-4000 |
| Edgewater , MD | Center Of Applied Technology-south | 211 Central Ave | 410-956-5900 |
| Edgewood , MD | Certified Home Nursing Solutions | 500 Edgewood Rd #104 | 443-456-6779 |
| Elkton , MD | Cecil County School Of Technology | 912 Appleton Rd | 410-392-8879 |
| Ellicott City , MD | Howard Community College & Howard County Public Schools | 10910 Clarksville Pike | 410-313-6600 |
| Essex , MD | Baltimore Academy Of Nursing Assistants | 617 Stemmers Run Rd | 410-391-6668 |
| Forest Hill , MD | Forest Hill Health & Rehab | 109 Forest Valley Dr | 410-893-2468 |
| Fort Washington , MD | Fort Washington | 12021 Livingston Rd | 301-292-0300 |
| Frederick , MD | Frederick Community College | 7932 Opossumtown Pike | 301-846-2400 |
| Frederick , MD | Heart For Life Nsg. Asst Trng Pgm | 5100 Buckeyestown Pike 250 | 469-250-0279 |
| Frederick , MD | Trinity Nursing Assistant Training | 186 Thomas Johnson Dr | 301-662-6500 |
| Frederick , MD | Genesis Healthcare-ballenger Creek Center | 347 Ballenger Center Dr | 301-663-5181 |
| Frederick , MD | Frederick County Career & Tech Ctr | 2964 7922 Opossumtown Pike | 240-236-8500 |
| Frostburg , MD | Sterling Care At Frostburg Village | One Kaylor Cir Rt36 & Rt40 | 301-689-7500 |
| Gaithersburg , MD | Cambridge Nsg. Asst. Trng. Academy (Hyattsville & Gaithersburg) | 431 N Frederick Ave | 301-990-8311 |
| Gaithersburg , MD | Morning Star Academy | 101 Lakeforest Blvd Suite 402 | 301-977-7393 |
| Gambrills , MD | Genesis Healthcare-waugh Chapel | 1221 Waugh Chapel Rd | 410-923-2020 |
| Germantown , MD | Fresenius Med. Care-north America | 19851 Observation Dr #150 | 800-881-5101 |
| Germantown , MD | Montgomery College – Takoma Park | 20200 Observation Drive | 240-567-5000 |
| Glen Burnie , MD | Fomen Nursing Asst Training Academy | 201a 3547 3547 7452 Baltimore Annapolis Blvd | 410-553-4068 |
| Glen Burnie , MD | Baltimore Washington Medical Ctr. | 301 Hospital Dr | 410-787-4000 |
| Glen Burnie , MD | Bello Machre | 7765 Freetown Rd | 443-702-3000 |
| Grantsville , MD | Goodwill Retirement Home | 891 Dorsey Hotel Rd | 301-895-5194 |
| Hagerstown , MD | Washington County Tech. High School | 50 W Oak Ridge Dr | 301-766-8050 |
| Hagerstown , MD | Hagerstown Community College | 11400 Robinwood Dr | 240-500-2000 |
| Hagerstown , MD | Arc Of Washington County | 820 Florida Ave | 301-733-3550 |
| Hagerstown , MD | Potomac Center | 1380 Marshall St | 240-313-3500 |
| Havre De Grace , MD | Citizens Care Center | 415 Market St | 410-939-5500 |
| Hyattsville , MD | Bethel Health Care Institute | 5617 Ager Rd | 301-559-0200 |
| Hyattsville , MD | Compassionate Nursing Asst. Academy | 1835 University Blvd E | 301-332-9699 |
| Hyattsville , MD | Heritage Care | 4922 Lasalle Road | 301-864-2333 |
| Hyattsville , MD | Quality 1st Training Center | 6475 New Hampshire Ave Ste 501 | 301-270-5105 |
| Keymar , MD | Silver Oak Academy | 999 Crouse Mill Rd | 410-775-1745 |
| La Plata , MD | College Of Southern Maryland | 8730 Mitchell Rd | 301-934-2251 |
| La Plata , MD | Genesis Healthcare Laplata | 1 Magnolia Dr | 301-934-4001 |
| La Plata , MD | Sage Point Nursing Home | 10200 La Plata Rd | 301-934-1900 |
| La Plata , MD | College Of Southern Maryland | 8730 Mitchell Rd | 301-934-7602 |
| Lanham , MD | Dominion Academy, Inc. | 8855 Annapolis Rd #305 | 240-770-7774 |
| Lanham , MD | Nurseone, Inc. | 9470 Annapolis Rd #220 | 301-459-8899 |
| Largo , MD | Prince George's Community College | 301 Largo Rd | 301-546-7422 |
| Laurel , MD | Demas Academy | 9101 Cherry Ln #212 | 240-838-1483 |
| Laurel , MD | Laurel High School | 3663 8000 Cherry Ln | 301-497-2050 |
| Laurel , MD | Aspire School Of Learning, Nursing Assistant | 4862 312 Marshall Ave Suite 104 | 301-604-3330 |
| Leonardtown , MD | Dr. James A. Forrest Career & Tech Ctr | 24005 Point Lookout Rd | 301-475-0242 |
| Linthicum , MD | Us Renal Care (Formerly Dialysis Corporation Of America) | 1302 Concourse Drive Suite 204 | 410-694-0500 |
| Lutherville , MD | Genesis Healthcare Powerback Rehab | 515 Brightfield Rd | 410-296-1990 |
| Manchester , MD | Long View Healthcare Center | 3332 Main St | 410-239-7139 |
| Marlow Heights , MD | Health Training Institute, Inc. | 4400 Stamp Rd #206 | 240-455-6278 |
| Mchenry , MD | Garrett College | 687 Mosser Rd | 301-387-3000 |
| Newark , MD | Worcester Technical High School | 6290 Worcester Hwy | 410-632-5050 |
| North East , MD | Cecil Community College | 1 Seahawk Dr | 410-287-1000 |
| North East , MD | Cecil College | 1 Seahawk Dr | 410-287-1000 |
| Oakland , MD | Southern Garrett High School | 345 Oakland Dr | 301-334-9447 |
| Oakland , MD | Dennett Road Manor | 1113 Mary Dr | 301-334-8700 |
| Oakland , MD | Oakland Nursing And Rehab | 706 E Alder St | 301-334-2319 |
| Owings Mills , MD | Precise Academy | 10806 Reisterstown Rd #3b | 443-303-2335 |
| Oxon Hill , MD | Crossland High School | 6901 Temple Hill Rd | 301-449-4800 |
| Parkville , MD | Genesis Healthcare -cromwell Center | 8710 Emge Rd | 410-661-5955 |
| Prince Frederick , MD | Career & Tech Ctr/calvert Public Schools | 330 Dorsey Rd | 443-550-9940 |
| Randallstown , MD | Genesis Healthcare -patapsco Valley | 9109 Liberty Rd. | 410-655-7373 |
| Ridgely , MD | Caroline Career & Technology Center | 10855 Central Ave | 410-479-0100 |
| Riverdale , MD | Genesis Healthcare -crescent City | 4409 E West Hwy | 301-699-2000 |
| Riverdale Park , MD | The Nursing Assistant Academy | 5811 Baltimore Ave #101 | 240-770-8251 |
| Rock Hall , MD | Kent County High School | 5608 Boundary Ave | 410-778-1595 |
| Rockville , MD | Montgomery College | 51 Mannakee Street | 240-567-5000 |
| Rockville , MD | Genesis Healthcare -shady Grove | 9701 Medical Center Dr | 301-315-1900 |
| Rockville , MD | Montgomery County Department Of Health & Human Services, School Health Services Division | 1301 Piccard Dr | 240-777-0311 |
| Rockville , MD | Dsi (Operated By Us Renal) | 11800 Nebel St | 301-468-3221 |
| Rockville , MD | Montgomery County Schools | 850 Hungerford Drive | 240-740-3020 |
| Salisbury , MD | Parkside High School (Cna Only) | 1015 Beaglin Park Dr | 410-677-5143 |
| Salisbury , MD | Parkside High School-health Occupations | 2424 Northgate Drive Suite 100 | 410-677-4400 |
| Salisbury , MD | Wor-wic College | 32000 Campus Dr | 410-334-2800 |
| Salisbury , MD | Anchorage Healthcare Center | 105 Times Square | 410-749-2474 |
| Salisbury , MD | Genesis Healthcare Salisbury Center | 200 Civic Ave | 410-749-1466 |
| Salisbury , MD | Wor-wic Community College | 32000 Campus Dr | 410-334-2800 |
| Severn , MD | Center Of Applied Technology North | 800 Stevenson Rd | 410-969-3100 |
| Severna Park , MD | Genesis Healthcare -severna Park Center | 310 Genesis Way | 410-544-4220 |
| Silver Spring , MD | Montgomery College Refugee Training | 7995 Georgia Ave | 240-567-5775 |
| Silver Spring , MD | Care 'xpert Academy, Llc | 13321 New Hampshire Ave #205 | 301-384-6011 |
| Silver Spring , MD | Knowledge First Institute | 11510 Georgia Ave | 301-933-7474 |
| Silver Spring , MD | Perpetual School Of Nursing Assistant | 1734 Elton Rd | 301-434-8636 |
| Silver Spring , MD | Premier Healthcare Institute | 10240 New Hampshire Ave | 301-755-3234 |
| Silver Spring , MD | Genesis Healthcare Fairland Creek Center | 2101 Fairland Rd | 301-384-6161 |
| Silver Spring , MD | Genesis Healthcare -layhill | 3227 Bel Pre Rd | 301-871-2000 |
| Suites 1&, MD | Gandhi's Institute Of Health Found. | 6666 Security Blvd | 410-281-1845 |
| Suitland-silver Hill , MD | Suitland High School | 5200 Silver Hill Rd | 301-817-0500 |
| Temple Hills , MD | Healthcare Training Solutions | 4400 Stamp Rd Ste 206 | 240-455-6278 |
| Towson , MD | Vision Allied Health Institute | 1045 Taylor Ave | 443-520-0801 |
| Towson , MD | Baltimore County Public Schools | 6901 Charles Street | 443-809-4554 |
| Waldorf , MD | North Point High School For Science, Tech And Industry | 2500 Davis Rd | 301-753-1759 |
| Waldorf , MD | Genesis Healthcare-waldorf Center | 4140 Old Washington Rd | 301-645-2813 |
| Walkersville , MD | Genesis Healthcare Glade Valley Center | 56 W Frederick St | 301-898-4300 |
| Westernport , MD | Moran Manor Nursing & Rehab. | 25701 Shady Ln Sw | 301-359-3000 |
| Westminster , MD | Carroll County Career & Tech Center | 1229 Washington Rd | 410-751-3669 |
| Westminster , MD | Carroll Community College | 1601 Washington Rd | 410-386-8000 |
| Westminster , MD | Westminster Health Care | 1234 Washington Rd | 410-848-0700 |
| Westover , MD | J. M. Tawes Technical High School | 7982a Tawes Campus Dr | 410-651-2285 |
| Windsor Mill , MD | Stein Academy | 3610 Milford Mill Rd | 410-922-4910 |
| Wye Mills , MD | Chesapeake College | Todd Performing Arts Center 1000 College Cir | 410-822-5400 |
CNA Classes In Other States: