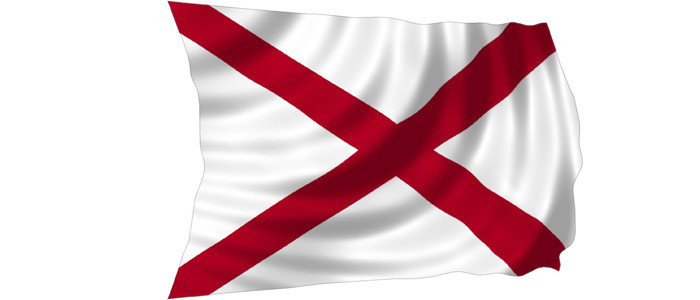 Through the years, the state of Alabama has a significant rise in employment for Certified Nursing Assistants (CNAs) due to the increasing number of elderly individuals in need of direct healthcare services.
Becoming a Certified Nursing Assistant is straightforward as individuals simply have to complete a training program Alabama Department of Public Health (ADPH), pass the required state CNA exam and go through various employment checks including the criminal background investigation.
When such things are finished, a prospective CNA can apply in different healthcare facilities. Currently, there are several CNA training programs in the state of Alabama offered at community colleges, high schools, nursing schools, technical and vocational schools, online schools, as well as in local hospitals or nursing homes. There are also some medical care facilities that are willing to offer free on-the-job training to individuals who will work for them after completing training and certification.
What Do CNAs Do?
Certified Nursing Assistants (CNAs) assist senior nurses and doctors in hospitals, nursing homes, and other health care facilities. They perform a range of duties that fall within the scope of nursing practice under the guidance and supervision of RNs and LPNs. Their primary duties involve monitoring patients and providing basic nursing care such as assistance feeding, toileting, bathing, dressing and mobility, taking vital signs, transfer of patients, operating and maintaining medical equipment, and writing down changes in a patient's condition or behavior, infection control, administering medication, explain prevention methods, etc.
Basically, the duties and responsibilities of CNA's are similar to those of nurses, with some small differences (i.e. CNAs normally do not administrate medications on their own). If you are considering becoming CNA, you have to assess yourself and decide whether it could be a good fit for you. There are certain values that CNA's should have – compassion, caring nature and expert communication skills- are just some of them.
CNA Programs and Requirements in Alabama
Needs to be 16 years old or above
Must possess a high school diploma or GED equivalent
No criminal record
Must pass tests in Mathematics and English
Be physically and mentally fit
Must pass drug test
Must possess a CPR card
Must undergo and pass a two-step TB test
Unlike other states, the Alabama Board of Nursing does not require a high school diploma or GED certificate from applicants in order to gain entry into any of the approved CNA programs in the state, unless specified by the training facility. However, the aspirant should be at least 16 years old and should have a proof of immunization and a clean criminal background.
CNA programs in Alabama approved by the Alabama Department of Public Health usually last for 8 to 12 weeks, and cost between $400 to $1200 depending on the facility providing it. This may or may not include other expenses like scrubs, medical supplies, books, shoes, living expenses, and more. Each approved program should be able to meet the required 75 hours of training to be covered as mandated by the Omnibus Budget Reconciliation Act (OBRA). This should include at least sixteen hours of practical or supervised training. However, there are some training programs that offer even more hours of training, with most likely 80 hours of classroom instruction and 40 hours of clinical training.
Nonetheless, in case you are concerned with the expenses, you can talk to any nursing facilities that will subsidize the entire cost but requires your permission to work on their facility after the completion of your training. This is the most efficient way to be a nursing assistant with a guarantee that you can get a job right after.
The CNA training program will let you know how to perform various nursing skills like CPR, first aid, vital signs, infection control, patient care, medical terminologies, and many others. Once you become a CNA and work as such, this profession can be your stepping stone towards becoming a Registered Nurse or Healthcare Administrator. The solid foundation you get from the training will enable you to be more skillful and competent as you seek to have a higher position in the healthcare field.
Basically, CNA courses combine pharmacology, psychology, anatomy, human body mechanics, CPR certification, basic nutrition, information regarding communication skills with patients, resident rights, safety measures, emergency procedures, and infection control. These programs also include on-site clinical training, which requires students practice under the direct supervision of a licensed medical professional in a field of their choice. During the program the students will learn about 25 nursing aid skills, five of which would be tested during the certification examination, regarding hand washing, individual care, keeping rooms clean, preparing bedding, catheter use, monitoring blood pressure and other vital signs, dressing, feeding, positioning and transferring of patients, measuring techniques and keeping health records.
CNA Certification Requirements in Alabama
In Alabama, CNA's have to submit their selves with a proper training as well as testing requirements to be able to practice. They have to prepare for the skills and written exam after the completion of Nurse Aide Training program and Competency Evaluation Program offered by accredited organizations in the state (see more on Alabama State Board of Nursing Website or at Alabama Nurse Aide Registry
It has been projected that the healthcare field will expand in the years to come, regardless of the rise and fall of the economy. If you want a stable future, you can grab the opportunity to take the CNA training program at several vocational schools, community colleges, universities, technical colleges and nursing facilities in the state of Alabama.
Within 24 months from the conclusion of their training, a state CNA exam follows and applicants must pass this. In Alabama, the exam is monitored or conducted by Pearson Vue through the state Department of Health. It comprises of two parts; a written test with 60 multiple-choice questions written in English and 10 reading comprehension questions, covering topics of classroom instruction and based on domains such as basic nursing skills, basic restorative skills, communication of information, resident's rights, personal care skills, mental health and social service needs, and also a clinical exam conducted under the supervision of an examiner and involves performing five nursing aide skills that are selected randomly from a list of 25 essential skills.
Fee for the exam are as follows;
written and skills test – $100
English and oral skills test – $120
Spanish oral and skills test – $120
written retest – $40
English oral retest – $60
Spanish oral retest – $60
Skills retest – $60
Oral retest – $60
Upon successful completion of the certification exam, a candidate's name will be placed as eligible in the Alabama Nurse Aide Registry. The registry maintains records of all nursing aides licensed to work in the state. CNA license must be renewed every two years and it is mandatory for the candidate to work for 40 hours or more as a CNA during the same period in order to renew the license.
CNA Salary and Job Outlook in Alabama

Becoming a health care professional is one of the most rewarding jobs out there. On top of that, the average pay for CNAs or Certified Nursing Assistants in Alabama is around $22,150 annually. Additionally, there are other benefits which can be derived from working as a CNA such as paid vacations, free medical check-ups and vaccinations, as well as pension plans for those who are in full-time jobs.
Once certified, nursing assistants in Alabama can work at different healthcare institutions and they can advance their career to higher and even better pay. All of the healthcare sector in Alabama is governed by Alabama Department of Public Health. Their website is a great place to start your research if you are thinking about working in the medical field.
State Approved CNA Programs in Alabama
These are some of the programs that we were able to gather online. In case you would like to know if a program is approved by the state, please contact Alabama Nurse Aide Registry before enrolling-
Alabama Nurse Aide Registry
Alabama Department of Public Health
Division of Health Care Facilities
The RSA Tower, Suite 700
201 Monroe Street
Montgomery, AL  36104
Phone: (334) 206-5169
Fax: (334) 206-0361
---
Nurse Aide Registry Coordinator
Suniaja Smith, ASA
Phone: (334) 206-5169
E-mail: NARCorrespondence@adph.state.al.us
List of All State Approved CNA Classes in Alabama
| LOCATION | FACILITY | ADDRESS | PHONE |
| --- | --- | --- | --- |
| Jasper, AL | Bevill State Community College | 1411 Indiana Avenue | 205-387-0511 |
| Decatur, AL | Calhoun Community College | 6250 Hwy. 31 North | 256-306-2500 |
| Gadsden, AL | Gadsden State Community College | 1001 George Wallace Dr | 256-549-8200 |
| Birmingham, AL | Lawson State Community College | 3060 Wilson Road | 205-925-2515 |
| Opp, AL | Lurleen B Wallace Community College | 1708 N. Main Street | 334-493-3573 |
| Muscle Shoals, AL | Northwest-shoals Community College | 800 George Wallace Blvd. | 256-331-5200 |
| Tuscaloosa, AL | Shelton State Community College | 9500 Old Greensboro Road | 205-391-2211 |
| Montgomery, AL | South University | 5355 Vaughn Road | 334-395-8800 |
| Opelika, AL | Southern Union State Community College | 1701 Lafayette Parkway | 334-749-9100 |
| Montgomery, AL | Trenholm State Technical College | 1225 Air Base Boulevard | 334-420-4200 |
CNA Classes In Other States: