6 Cheap Ways CNAs Can Relax This Summer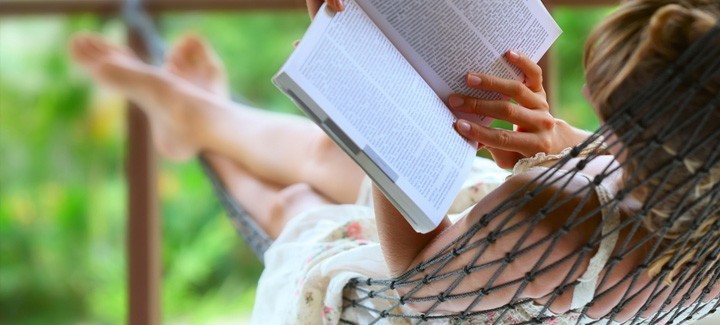 It would be nice if we all could a afford going way to a 5 star resort every now and then, but with CNAs salary it will not be that easy. However this does not mean that your summer should not include some 5 star luxuries, and trust me they will not cost arm and a leg!
Get  A Hammock!
Getting a hammock is probably one of the most cost effective ways to make yourself feel like you are in a 5 star resort. All you need is sunny weather, nearby park and 2 trees to feel chilled out. Add a good book to the mix and one of the most relaxing afternoons is guaranteed.
Go Swimming Naked!
If you have not tried it, you dont know what you are missing! This luxury is available to those with little bit more open mind and the ones that live in smaller places with a lake or a river nearby! Best times to do this? Early mornings or late at night, to avoid crowds!
Plant A Tree!
Even if you hate gardening, there is something extremely relaxing about digging into ground and getting your hands dirty (in a good way not in a CNA everyday kind of way!). Reason why I recommend planting a tree, is that you will feel like you are helping the environment (which you are!) and you will not need to take care of it later!
Pick Up Yoga!
If you have not developed set of health problems that all nurses struggle with  (mainly back problems and head aches), it is cause you are still new to the industry! One great way to tackle those issues is to find a good yoga class nearby and try to go there at least once a week. Even though yoga is not relaxing while you do it, it will give you lots of energy afterwards!
Get A Foot Massage!
As CNAs, we have to constantly take care of everyone else. When you are on holiday try to turn the tables- now it should be your time! So what better way to do it than a relaxing afternoon getting your feet up, literally! Even 30 minutes will do miracles and it wont hit a big hole in your finances.
Play!
Perhaps those long shifts have made your forget what life is really about? If so, awake the inner child in you and get a group of friends together to play some sport outdoors or game of cards when the weather gets cloudy. Key is get yourself out of the daily routine and see life again in its most brightest colors!