5 Best Reasons To Become a CNA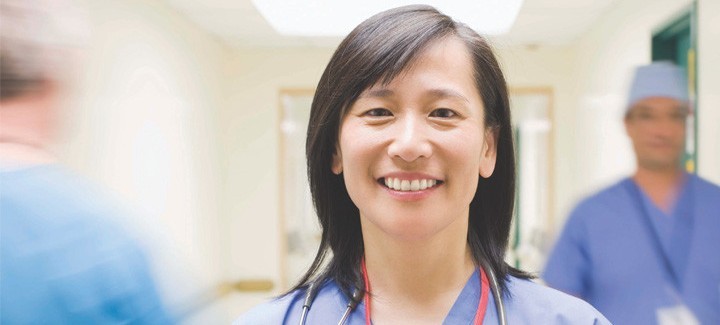 There are lot of people out there that say that nursing is hard and pay is not great. So why do more people than even still go to nursing schools and want to become CNAs?  In this article I would like to point out 5 best reasons why you should consider becoming a CNA:
1. It is Hugely Rewarding
Caring for people is one of the most basic human skills that allows you to connect with others. There are not many professions out there that allow you to practice those skills and get as much direct feedback as in nursing. As you are dealing with patients daily  you can see immediately how your work impacts them and what are the benefits your job brings.
2. You Will Meet Many  People
This jobs is truly about people. So, if you are a people's person, this could be a perfect option for you!  When you work as a CNA you will meet people from all sorts of ethnic and cultural backgrounds.  This includes both, the patients and your co-workers. On top of that you will meet the patients families who love to talk to the staff and often thank you for taking care of their loved ones.
3. You Will Learn a Lot
Being a CNA teaches you a lot! Not only about medical field, but also what it means to be a human.One morning you could be chatting to a retired grandma with 9 grand children, and on the next you could find yourself talking to once famous composer or an artist. This is a unique opportunity to learn something from each of them, not just professionally, but also personally.
Sure, lot of the times the work is tough and challenging, but guess what? So is life.  The skills you acquire during your work as a CNA, will help you in many areas of life- from raising your own children to taking care of your parents when they get older.
4. Job Security & Flexibility
Being a CNA is one of the most reliable careers you can pursue. According to Bureau of Labor Statistics the outlook for this job is expected to go up about 20% in the next decade, and there is a need for an extra 300 000 nursing aides in the near future, so finding employment in this field should not be as difficult as in many others.  On top of that this job offers lot of flexibility as you can choose the shifts you want to work, and it is not your typical 9-5 job.
5. Great Future Prospects
One of the key reasons why lot  of people become CNAs is because they want to become nurses later in their career.  As a matter of fact lot of RNs and LPNs have started out as CNAs first and majority of them will tell you that it was the best way to learn what the job is really about.
Do you know any other good reasons? Please comment and let me know!