CNA Classes in Yonkers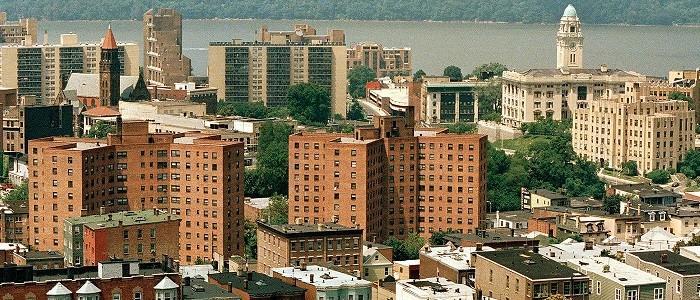 Anyone who would like to become certified nursing assistant, need to think about it carefully. This is not an easy job. The tasks for CNAs (Certified Nursing Assistants) are various and complicated.
But CNA profession comes with several benefits as well. Job security and career prospects are just some of them. You will be helping patients to get better and also develop your own skills as a medical professional. On top of that you can become a full time nurse in the future.
CNA-s generally are employed in doctor's offices, medical practices, nursing facilities in addition to privately owned homes.
Generally Yonkers CNA classes takes around 160 hrs, of educational training . It doesn't include the time you will have to devote in clinics for practical professional medical training.
Yonkers CNA final test is a exam that you must take, after completing the Professional CNA coursework. This examination test gives you the credentials to begin being employed as a Licensed CNA. The evaluation itself is a classroom held examination test . Within the the exam you will be required to display your specialized medical abilities while the trainers are watching you.
Yonkers CNA Classes
Each region has their own requirements for CNA-s, that is why the Certified nursing assistant class training differs a great deal. While many most CNA-nurse programs are only 1 semester long there are areas where the training and coursework may take up to twelve months.
CNAs fulfill different and vital patient care functions as they work under the supervision of a licensed nurse. With proper training, CNAs do not only provide the medical needs of the patients but also ensure that they feel comfort by assisting them with their day-to-day practical needs like helping them eat, bathe, and administering medications. Furthermore, a successful CNA can provide vital information about patients' health conditions to their supervisors.
To become a CNA in New York, individuals must complete a nurse aide training program that is authorized to operate in the state. Furthermore, they should also pass the Competency Examination that is set by the New York State Department of Health. New York-based CNAs and trainees can expect criminal background checks before employment.
Westchester Community College
The goal of the Westchester Community College CNA program is to prepare students to pass the New York State certification examination and ultimately become eligible for registration on the New York state Home Care Registry. Also serving as a dual training for Home Health Aides, the CNA program covers the basics of providing personal care for elderly patients as well as homebound patients. Care for patients in hospitals, nursing homes, and other assisted living centers will also be covered, including feeding, bed-making, and monitoring of vital signs. Furthermore, students will learn medical terminologies and abbreviations to help them become competent professionals. Students are required to complete two clinical work experiences under nurse supervision.
Applicants must have a high school diploma and a minimum 8.0 TABE reading and should pass a drug test, physical exam, and a background check. They also have to secure a New York State Clearance and fingerprints that are required for employment. They must wear scrubs from the start of the class as well.
Required courses for this program include Career Readiness, Patient Care, Nutrition, Anatomy & Physiology, Cardiopulmonary Resuscitation, and long-term clinical and home health experiences.
Family Service Society of Yonkers
The Family Service Society of Yonkers provides quality training for individuals who wish to have a future CNA career in Yonkers. The CNA program includes understanding and developing critical skills to provide necessary patient care under the supervision of a licensed nurse. The training classes are conducted by qualified instructors and are offered without tuition fee. Skills students can acquire during the program includes assisting patients with their daily activities such as bathing, eating, dressing, and grooming. They also learn how to take and record vital signs such as blood pressure, heart rate, and body temperature.
Classes for the CNA program are offered in an ongoing process. They are available to applicants who are 18 years old and older. Prospective applicants can contact the institution for information about the requirements and essential start dates to successfully register for the program. They may be required to accomplish criminal background check, drug test, and vaccinations.
Big Apple Training
Big Apple Training provides aspiring CNAs a New York State-approved training program that helps them pass the Competency Examination later on. Students who are successful in this program have the practical and professional knowledge in assisting patients with their care needs under the supervision of a Licensed Practical Nurse or a Registered Nurse. The quality program provided by Big Apple Training ensures students that they can fulfill their CNA duties in different work environments including nursing homes, adult day care centers, assisted living facilities, hospitals, and personal residences. Skills that they can learn include vital signs, medical terminology, proper and safe ways to help patients with their daily living, and administering medications.
Big Apple Training makes the CNA program available to individuals who meet specific educational attainment, as well as other examinations. Prospective students can further check with the institution to find out about further requirements as well as program schedules.
Cochran School of Nursing
Cochran School of Nursing's CNA program helps equip students the required skills to successfully pass the Competency Examination in the state of New York. The program has a duration of seven weeks and is held Mondays through Fridays. The 120-hour program focuses on enabling students to provide competent and safe nursing care and apply their learning to contribute to problem-solving needs in different medical settings. Upon completion of the required training hours, students are eligible to challenge the state CNA examination.
For more information about important dates and requirements for the program, students are advised to contact the institution. Some prerequisites may include a criminal background check, drug test, and vaccinations.
Free Yonkers CNA Classes
If Yonkers CNA Classes are too expensive for you, it is best to consider free Yonkers CNA classes options on the market! Free CNA training is usually offered by neighborhood nursing homes or clinics. You will be able to locate them, by exploring the web sites for such facilities (find "careers") . Profit making institutions almost never provide free as there is no federal government funding for this kind of jobs.
Yonkers CNA Classes online
Everyone is looking for Yonkers CNA Classes online. While it's easy to get part of your class training done online, you would still should have on the job work experience so that you can qualify as Licensed CNA. Therefore once you've completed your Yonkers CNA classes online, you would also need take around 65 hrs of monitored on location training and coursework. There are certainly quite a few other added benefits for online training- saving time is just one of them.