CNA Classes in Overland Park KS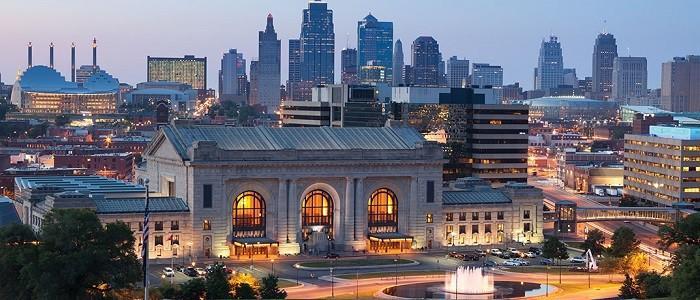 If you think that being a CNA is easy, you are mistaken. This job is hard and requires lots of skills and knowledge. If you don't have the passion for helping people you should consider the alternatives.
But CNA profession comes with several benefits as well. Job security and career prospects are just some of them. You will be helping patients to get better and also develop your own skills as a medical professional. On top of that you can become a full time nurse in the future.
So just how much should certified nursing assistants expected to earn? Novice CNAs begin to make about $19,000 which increases to around $40, 000 with experience. In addition lots of clinics give them free training. This job is recognized as one of the most safest in the health care industry .
Overland Park CNA final test is a test that you will need to pass, after finishing the CNA or Certified Nursing Assistant professional medical training. This license exam gives you the accreditation to begin working as a CNA.
Each state government has their own prerequisites for Certified Nursing Assistants, that is why the CNA training can vary considerably. While many many Professional CNA programs are short there are areas where the professional medical training might take up to twelve months. Once you become qualified in one state, it doesn't mean you will be certified in another state. If you change jobs, you'd really need to get supplementary professional medical training.
CNAs have a flexible role: they assist patients with various healthcare needs, work with registered nurses to follow patients' care plan, and provide emotional support to residents and their families. Being a CNA is also a great way to begin a career in the healthcare field because you have the option to continue your studies and become a registered nurse, or you can choose to specialize in areas such as pediatric care or surgery.
Individuals who wish to become CNAs in Kansas are required to complete at least 90 hours of training before they can work as nursing assistants in the state. After completing the training, students become eligible to challenge the CNA certification exam and apply for certification upon passing the test.
Johnson County Community College
The 96-hour Certified Nurse Aide Certificate at Johnson County Community College is designed to help students to gain the skills and qualifications needed for sustained employment opportunities as CNAs in Kansas. Students receive training in symptom control, safety practices in patient care, infection control, age-specific care techniques, nurse assistant care, nutrition monitoring, and vital signs monitoring. Students will also receive nursing skills training in a nursing home setting where they will work under the supervision of registered nurses in performing care tasks for residents of the nursing home. Students are advised to aim for near perfect attendance during the 96-hour course to avoid withdrawal from the program. Upon completion of the course, students are allowed to take the CNA examination in Kansas.  There will be a notice of the exam date to allow students to clear their schedule and be in attendance on the date of the test.
Interested applicants must have a social security card, current TB skin test, current CPR for Health Care Providers card, and must pass a reading assessment before admission to the program.
The course can be taken on campus or online.
Kansas College of Nursing
The CNA program at Kansas College of Nursing conforms to the Kansas State Department of Health and Environment's requirements for preparing students to ace the state competency exam for CNAs. The 90-hour program consists of theory learning and hands-on experience in a laboratory setting and nursing home to provide students with the relevant skills training they need to efficiently function in a long-term care setting. Students will learn the daily routine and tasks of CNAs including performing catheter care per facility policy, repositioning immobile residents, assisting patients in transferring from chair, bed, toilet, and wheelchair, helping patients with buttering bread, cutting food, and pouring liquids. This is a Hybrid CNA class, which means that the half of the classwork and testing is done online, and the lab and clinical are done in class during weekends.
Applicants must present a copy of their Driver's License or a valid photo ID, and submit a recent TB skin test, or Chest X-Ray. Students are responsible for purchasing books and gait belt, and their navy blue scrubs for clinical rotation. Individuals aged 16 years old and above can apply for this course.
Kansas College provides job placement assistance to graduates of the program to help them through the job hunting process and connect them to potential employers.
Midwestern College
Midwestern College provides CNA training to residents of Kansas who are interested in starting a career in the healthcare field. The curriculum includes all the necessary theory and clinical practice needed to prepare students to develop beginning competency in safe nursing care. During the 90-hour Hybrid training, students will learn how to support individuals with cognitive/physical disabilities,  maintain a safe environment for residents, observe patients' physical, mental, and emotional conditions, as well as bathing, dressing and feeding patients.
Midwestern College accepts application from individuals who can present a copy of their Driver's License or photo ID, Social Security Card, negative TB skin test within the last six months, and a completed application form.
For applicants who do not have a High school diploma or GED, you are allowed to enroll in the class if you will agree to take the Work-keys test and register a score of 4 or better.
Program cost includes tuition fee and state testing fee.
Mid America Nursing and Allied Health Institute
Individuals who wish to become CNAs in Kansas can take the CNA course at Mid America Nursing and Allied Health Institute. The program consists of 90 hours of classroom-based learning, and hands-on training in a laboratory and clinical setting. Job responsibilities of CNAs include communication skills in a healthcare setting, assisting patients with Activities of Daily Living, safety in patient care delivery, taking and monitoring patient's vital signs, and mobility assistance techniques.  Mid America will give a Certificate of Completion to all students who will finish the course.
The program can be completed in as short as two weeks or as long as eight weeks depending on the schedule that the student will choose. The CNA Fast Track program meets from Monday through Friday from 7:00 a.m. to 4 p.m.; weekend classes meet from Monday to Tuesday at 5 p.m. to 10 p.m; weekend classes meet on Saturday and Sunday mornings starting at 7 a.m. to 4 p.m.
Applicants must be at least 18 years old and show proof of CPR certification and vaccinations record.
MCC Institute for Workforce Innovation
MCC Institute for Workforce Innovation offers a CNA program to help prepare individuals who wish to start a career as a CNA before pursuing a variety of different positions such as registered nurse, advanced CNA, hospital administrators, and researchers.
Applicants must be at least 18 years old and above, have a valid Social Security Number, valid photo ID, present two recent TB skin test and must complete the non-credit application which can be found on MCC's website.
Free Overland Park CNA Classes
If Overland Park CNA Classes are too expensive for you, you should explore free Overland Park CNA classes possibilities out there! Free Qualified CNA class training is usually provided by local assisted living facilities or medical centers.
Overland Park CNA Classes online
Lots of people are hunting for Overland Park CNA Classes online. Though it may be possible to get portion of your educational training done online, you'd still need to have hands on work experience so as to qualify as CNA or Certified Nursing Assistant. Hence when you have done your Overland Park CNA classes online, you'll in addition need take at least 65 hrs of monitored on location training. Online training offers a great solution for those who don't have much time and want to do part of their course work at home. One can find several other pros for online training- saving time and money is just one of these.