CNA Classes in Lancaster CA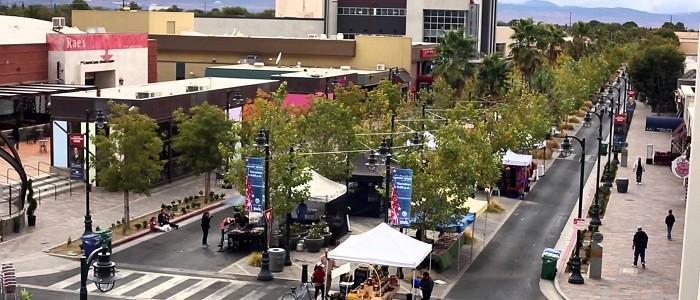 Anyone who would like to become certified nursing assistant, need to think about it carefully. This is not an easy job. The tasks for CNAs (Certified Nursing Assistants) are various and complicated.
Still, CNA profession is very rewarding. It is the kind of job that offers both personal enjoyment and various career opportunities. If you are good as a CNA, you can become a full time nurse where salaries are considerably higher.
Novice CNAs begin to make roughly $19,000 and this rises to about $40, 000 with working experience. In addition to that lots of hospitals give them additional compensation. This career is regarded as one of the most reliable in the healthcare industry .
Nearly all Lancaster CNA classes lasts around 160 hrs, of professional medical training . It doesn't contain the time period you must spend in hospital wards for practical educational training.
Lancaster CNA final exam is a evaluation which you will need to pass, after finishing the CNA-nurse professional medical training. This final exam gives you the skills to start being employed as a Qualified CNA.
Each state has their own standards for CNA-s, that is why the CNA training differs significantly. Even though many CNA (Certified Nursing Assistant) classes are short there are areas where the educational training might take up to 1 year. When you move jobs, you'd probably have to get additional training.
CNAs are present in different medical institutions and private homes. Their roles range from providing direct care to patients to giving emotional support to residents and their families. In some instances, they serve as the primary caregivers of an acute care and long-term care team, monitoring changes in the condition of patients and ensuring their comfort and safety at all times.
There is a growing demand for individuals who are willing to start a CNA career in California. The first step to becoming a CNA in this state is to take an approved training program and complete the state examination. Below is a list of schools offering the program Lancaster area.
Saint Joseph School of Nursing
The nursing assistant training at Saint Joseph School of Nursing aims to enable students to perform varied tasks related to the CNA practice, including assisting patients with their personal hygiene needs and maintaining a comfortable environment for residents of in nursing homes,  long-term facilities, private homes, and hospitals. During the program's 60-hour classroom instruction, students will learn the fundamentals of long-term care, body mechanics, patient safety, and infection control strategies. They will then undergo 100 hours of clinical rotation where they can practice CNA skills in a real-world setting and apply the theories they learned in caring for patients. The program runs between six to eight weeks.
To enter the program, applicants must be 16 years old and above, possess a high school diploma or GED, and complete a written essay as part of the program application. For students who do not have a high school diploma or GED, the school will give an Ability to Benefit test that the students need to pass to gain entry to the course.
Students can choose from different class schedules: day, evening, and weekend classes. The school provides financial aid and has flexible payment terms for qualifying students.
Sunrise School of Nursing
The purpose of the CDPH-approved CNA program at Sunrise School of Nursing is to provide quality education to individuals seeking to obtain an entry-level position in the healthcare field. The curriculum conforms to the state's training requirements for preparing students to be part of different healthcare settings including assisted living facilities, aid agencies, and assisted living facilities. The curriculum combines classroom hours where students learn essential theories, followed by clinical rotation to give students early exposure to patient care. During the clinical practice, they may be required to provide ambulatory care, prepare medical instruments, and assist other members of the medical team in performing other related tasks. The course also provides the prerequisites necessary to become Licensed Vocational Nurses or a Registered Nurses in the future. Upon completion of the program, students will receive a Certification of completion and will become eligible to sit for the state examination.
Day classes meet from Monday through Wednesday starting at 9:00 AM to 5:30 PM for the classroom instruction. Clinicals run from Thursday to Friday at 7:00 AM to 3:30 AM. Evening classes are also available to accommodate student's schedule.
West Los Angeles College
The CNA course at West Los Angeles College prepares students for entry-level positions in  long-term care facilities, acute care setting, and home care setting. It includes all the preparation students will need to perform essential CNA functions such as bathing and dressing patients, tending to their nutritional requirements, assisting them in their daily routine. The curriculum includes 54 hours classroom-based instruction and 108 hours of hands-on training in at local nursing facilities to complete the 9-week program.
Applicants must complete the application for the program and get their student ID number and must take the college assessment examination provided by the school. Students will also be required to submit proof of immunizations for Hepatitis B, tetanus, Measles, Mumps, Rubella, negative TB test result, and varicella vaccination before being the start of clinical practice. A recently-completed drug screen, malpractice insurance, and CPR card must also be presented.
Theory training class meets on Monday, Tuesday, Thursday, and Friday starting at 8:00 am to 4:00 pm. Clinicals begin at 7:00 am until 4:00 pm on Tuesday, Thursday, Saturday, and Sunday.
Los Angeles Trade Tech
The mission of the nursing assistant program at Los Angeles Trade Tech is to prepare individuals for entry-level employment in the healthcare field through training that covers the essential skills, and knowledge students need to function efficiently as CNAs. The students will learn the varied roles and responsibilities of CNAs including evaluating the patient's nutritional needs,  documenting and reporting findings on patient's condition, taking vital signs, and helping patients with pain management.
The school provides a scholarship to qualifying students. Students can also attend personal and career counseling sessions which are free to current or registered students of the school.
VIP Nursing School
VIP Nursing School is offering a CNA training program that is designed to introduce students to the responsibilities involved in a career as CNAs. It emphasizes training students to provide care to residents of assisted-living facilities. During the 50 hours of classroom instruction, students learn how to interact with patients appropriately, and other members of the medical team, use medical equipment and patient transfer devices for moving immobile residents and administering first aid to patients. They will also undergo 100 hours of clinical practice.
The school has small class sizes and accessible locations for the convenience of students. To enter the program, applicants must be 16 years and older, pass a completed student enrollment form, possess GED certificate or a high school diploma, have a social security card or California Driver's License, and complete a Livescan fingerprinting.
Students can choose between day and night classes. Day classes meet every Monday to Friday for four weeks. Night classes run for six weeks with a Monday to Thursday schedule starting at 5:00 pm to 10:00 pm. Saturday night classes begin from 8:00 am to 4:30 pm.
Free Lancaster CNA Classes
If Lancaster CNA Classes cost too much for you, you should explore free Lancaster CNA classes options out there! Free Licensed CNA class training is usually offered by neighborhood nursing facilities or hostipal wards. You should be able to locate them, by looking at the web pages for such facilities (look for "careers" or "jobs") . Privately owned companies almost never offer free as there is no government financing for this sort of positions.
Lancaster CNA Classes online
Lots of people are searching for Lancaster CNA Classes online. Though it may be easy to get section of your professional medical training done online, you'll still must have on the job experience so that you can become qualified as Licensed CNA. Hence once you have done your Lancaster CNA classes online, you'll also need get around 60 to 70 hrs of monitored on-site educational training. Online professional medical training offers a great solution for people that don't have much free time and would wish to carry out part of their class work from home.