CNA Classes in Knoxville TN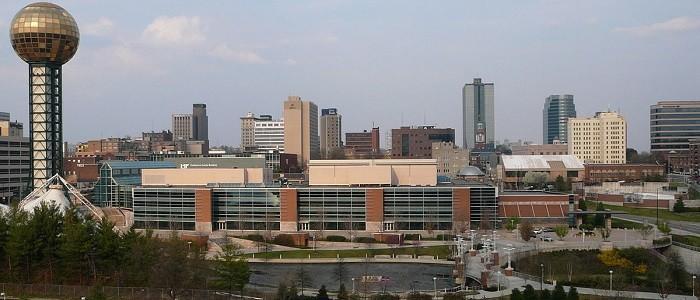 If you think that being a CNA is easy, you are mistaken. This job is hard and requires lots of skills and knowledge. If you don't have the passion for helping people you should consider the alternatives.
But CNA profession comes with several benefits as well. Job security and career prospects are just some of them. You will be helping patients to get better and also develop your own skills as a medical professional. On top of that you can become a full time nurse in the future.
Knoxville CNA test exam is a evaluation you must take, after completing the CNA professional training. This exam gives you the certification to begin being employed as a CNA. The assessment itself is a written test and could include oral section. At some stage in the exam you'll be required to show your medical knowledge while the trainers are observing you.
Knoxville CNA Classes
Each state has their own standards for Certified Nursing Assistants, that is why the CNA (Certified Nursing Assistant) educational training differs a great deal. Even though some the majority Qualified CNA classes are short there are areas where the training and coursework may take up to 1 year.
CNAs are becoming a more and more in-demand career in the healthcare industry. Their care skills are sought by different facilities including private or public hospitals, home health, long-term care facilities, and nursing homes. The CNA's most vital function is assisting patients with their daily activities under the supervision of a registered nurse, licensed practical nurse, or a physician. Additional responsibilities may be expected from them, however.
Becoming a CNA in Tennessee requires proper training and passing the state-approved licensure exam. For their training, aspiring CNAs must sign up on approved programs that are at least 75 hours in length. These programs include classroom and clinical settings. After their training, CNA students are allowed to sit for the competency examination set by the Tennessee Department of Health. Exam passers are allowed to put their names in the state nurse aide registry and practice as CNAs in the state of Tennessee.
Compassionate Care Technical Center, Inc.
The CNA training program provided by Compassionate Care Technical Center, Inc. trains students in providing basic care to patients at different approaches, depending on each patient's requirements. It is led by a licensed nurse and provides both theory and classroom lab practice as well as learning in a clinical setting. The clinical is conducted at local nursing homes to provide real-world experience to students. The program is 96 hours in total, with 78 hours dedicated to the class and lab settings and the remaining 18 hours are in the clinical setting. Upon completion of the program, CNA trainees are expected to have the proper knowledge to take the state testing.
Having a high school diploma or a GED is not a prerequisite to enroll for the program. Individuals must be 16 years of age or older to take the Ability to Benefit Test to get into the training program. Those who received either a high school diploma or a GED, on the other hand, must only provide the institution an official transcript to register for the program. For more information about the program such as tuition fee and schedules, students are encouraged to contact the institution.
Tennessee College of Applied Technology, Knoxville
The CNA programs at Tennessee College of Applied Technology in Knoxville is a state-approved program and prepare students for the state licensure examination. Qualified instructors train students the safe and proper ways to provide direct care to patients. The course also includes a CPR certification. The employment opportunities for CNA students who are able to pass the competency exam includes working at long-term care facilities, hospitals, hospice, assisted living, and home health. The 120-hour training program provides students with a certificate of completion. It is divided between class and lab instruction and clinical. Students are expected to pass both portions to be successful in the CNA training program.
Individuals who wish to sign up for the program must meet certain requirements. They should be 18 years of age or older and must register in person, which is a first come, first serve basis. They must also submit a background check from TrueScreen, proof of physical examination, urine drug screen, TB skin test, and immunizations from measles, mumps, flu, hepatitis, as well as ruella. Students are advised to check with the institution for further details about prerequisites of the program, program cost, registration dates, and class schedules.
Goodwill Industries Knoxville Inc.
The CNA program of Goodwill Industries Knoxville Inc. is a rigorous program that aims to prepare students to take the state nurse aide training examination approved by the Tennessee Department of Health. It is 164 hours of combined clinical and classroom instruction. Students learn how to conduct different levels of care for patients under the supervision of a registered nurse or a licensed practical nurse. Skills such as taking and recording vital signs, conducting medications, and helping patients with their daily activities are taught by an experienced instructor.
During the clinical part of the program, CNA students undergo a two-week clinical experience at a long-term facility under the supervision of a nurse instructor. The real-world experience helps students apply their newly- learned skills and bolster their confidence once they become certified CNAs.
The cost varies for the CNA program, but scholarships may be available to those eligible. The state examination fee is included in the total program cost. For more details regarding program cost, requirements, class schedules, registration dates, and graduation information, students are advised to contact the institution. For a detailed view on job placement, on the other hand, they can visit the state government website.
Free Knoxville CNA Classes
If Knoxville CNA Classes are too expensive for you, it is best to look into free Knoxville CNA classes options on the market! Free CNA-nurse professional medical training is usually offered by regional nursing homes or private hospitals.
Knoxville CNA Classes online
Lots of people are searching for Knoxville CNA Classes online. While it's easy to get portion of your training and coursework done online, you will still should have on the job work experience so that you can become qualified as CNA or Certified Nursing Assistant. Therefore when you have completed your Knoxville CNA classes online, you'll also need have no less than 70 hrs of supervised on location training and coursework. Online professional medical training offers a great solution for those who don't have much free time and would love to carry out portion of their course work from home. There are certainly several other added benefits for online training- saving time is just one of them.