CNA Classes in Fontana CA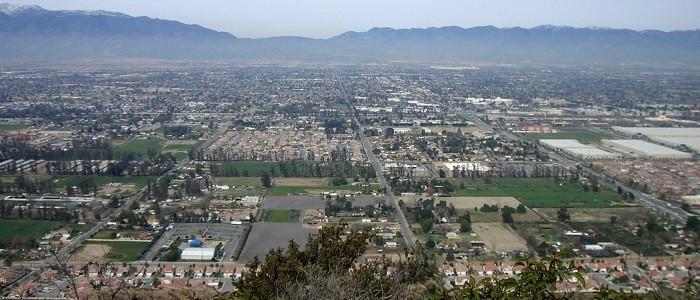 CNA studies can take a lot of time. In some cases even years. So it is best to know what awaits for you. Certified nursing assistant job is not going to be walk in the park. It is a difficult profession and certainly not for everybody.
But CNA profession comes with several benefits as well. Job security and career prospects are just some of them. You will be helping patients to get better and also develop your own skills as a medical professional. On top of that you can become a full time nurse in the future.
Certified nursing assistants typically work in doctor's offices, mental health medical practices, nursing homes and in many cases private homes.
Fontana CNA final exam is a exam that you must take, after completing the CNA-nurse training and coursework. This medical exam gives you the accreditation to start working as a CNA or Certified Nursing Assistant.
Each region has their own prerequisites for Certified nursing assistants, that is why the Licensed CNA class training varies a great deal. While some most Certified nursing assistant courses are short there are places where the educational training may take up to 1 year.
CNAs are responsible for a wide variety of medical tasks ranging from assisting patients with daily activities to responding appropriately to emergency instances. They help with keeping rooms clean and comfortable for patients to maintain a pleasant environment. Aside from these routine tasks, they show compassion in caring for residents of different healthcare facilities and can even form friendships with them.
Because of their varied role, CNAs are always in demand in many states including California. A quick visit to the U.S. Bureau of Labor Statistics website will show that the number of CNAs and nurse aides are growing. It is predicted that this growth will continue over the next decade. This is good news for all individuals eyeing a career in this industry as the job outlook remains positive.
Summit College
The objective of Summit College's Certified Nurse Assistant course it to help students develop the essential skills, knowledge, and concern to enable them to provide primary care to patients in various medical settings. The curriculum consists of 92 hours of classroom-based learning, 20 hours of laboratory, and a total of 108 hours of clinical rotation. After completing the 220 hours program, students are expected to demonstrate aptitude in handling different medical equipment, to practice interpersonal skills in dealing with patients and other members of the medical team, and have a deep understanding of the law and ethics surrounding the practice.
The 6-week program prepares students to work in rehabilitation centers, hospital, nursing and retirement facilities, and medical clinics. Students can choose from different schedules such as day, evening, and weekend classes. The school offers financial aid and grant programs to qualifying students. There is a Federal Direct Subsidized Loan, Federal Direct PLUS Loan, Federal Direct Unsubsidized Loan, and Federal Pell Grants. It also has a placement department to assist students with career development needs.
To enter the program, applicants must have at least a high school diploma or GED equivalent.
Health Sciences College of California
HSCC provides Acute Care Level 2 CNA Training for licensed CNAs. The training is structured to allow students to effectively address the complex needs of residents in acute care facilities, including managing patients who require intensive care, and assisting in the prevention and treatment of stages I to IV pressure ulcers as well as severe pulmonary complications. During the 56 hours of theory learning, students learn about the proper way to care for a variety of patients, each with different needs depending on their current medical condition. Others will require rehabilitative care, while some patients have severe medical conditions and will require a more extended stay in the facility. There will be 62 hours of clinical training at an acute Hospital to expose students to a wide range of medical conditions that they might encounter as future acute care nurse practitioners.
Program instructors are knowledgeable professionals in the healthcare field and focus on teaching students fundamental theory and clinical experience which are essential for providing direct care to residents/patients.
Graduates of the program can work in skilled nursing facilities, obstetric, and ambulatory surgery centers.
Applicants for the program must have a current CNA license.
American Red Cross
The American Red Cross offers a CNA program that designed to provide quality education for students seeking to work in various medical settings including long-term care facilities, general hospitals, and mental health facilities.
The 28-day course consists of 80 hours classroom instruction where students learn about medical terminology and personal and restorative care. The clinical portion of the program is done at a long-term care facility and runs for 100 hours. Interested applicants must be at least 16 years old at the time of enrollment, have a high school diploma or GED certificate, possess a valid state ID and Social Security Card, and pass a criminal background check. Before the start of the class, incoming students are required to attend an information session that will allow them to learn more about the program. They must also sign an enrollment agreement and submit proof of recent physical examination, livescan fingerprint, TB testing results, and flu vaccination.  
Cost for the program is inclusive of First Aid and CPR certification, stethoscope, shoes, two sets of uniform, textbooks, and CNA examination fee. Upon completing the program, graduates can attend a job fair that is held near the end of every session.
Chaffey College
Chaffey College focuses on covering all the necessary knowledge, and skills students need to pass the state competency examination and qualify for employment as CNAs in long-term care facilities. The theory portion of the program runs for 63 hours and covers the necessary theory and experience essential to performing varied responsibilities. Emphasis is placed on teaching students about proper patient assessments, administering medicine, collecting urine and stool samples, and assisting patients with bathing and dressing.The course also includes 108 hours of clinical rotation, 18 hours professional development training , and 24 hours of practical skills laboratory.
To qualify for the program, applicants must be at least 16 years old, submit a completed health form, proof of recent immunization shots, and have a CPR card. They must also take a reading and English assessment at the school's Counseling Department, and attend mandatory information meetings before class commencement. Program cost is inclusive of study materials, textbooks, and uniform.
The school offers many types of financial assistance.  
Victor Valley College
The CNA course at VVC is structured to help students perform primary nursing care safely through the program's emphasis in teaching nursing procedures and interventions. Students learn how to take a patient's pulse rate, respiration rate, temperature, and how to look after the unique needs of each patient. Students must complete the clock hours for classroom instruction and hands-on training in a clinical setting.
Applicants must have a grade of "C" or higher in English, present current healthcare CPR card, submit current TB test and drug test, pass a background check, and show proof of recent immunizations.
Free Fontana CNA Classes
If Fontana CNA Classes are too expensive for you, you ought to explore free Fontana CNA classes possibilities around! Free CNA or Certified Nursing Assistant training is usually provided by neighborhood nursing facilities or private hospitals. You should be able to see them, by exploring the websites for such facilities (find CAREERS) . Private companies rarely offer free as there is no federal government funding for this type of careers.
Fontana CNA Classes online
Everyone is trying to find Fontana CNA Classes online. Though it may be possible to get section of the training done online, you'll still should have on the job experience so as to qualify as Certified nursing assistant. For that reason once you've completed your Fontana CNA classes online, you'll in addition need take no less than 70 hrs of supervised on site training and coursework. Online educational training gives a great opportunity for people that don't have much time and want to carry out portion of their course work from home.