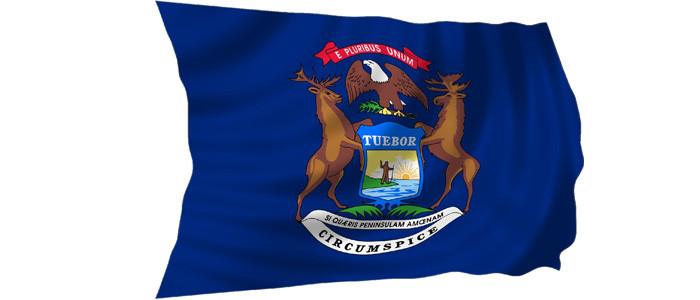 There are a lot of opportunities when you work as a Certified Nursing Assistant in Michigan. First, you will have an annual salary of $27,000 plus dental and health benefits. Second, you have several options of healthcare facilities. You can either work in hospitals, nursing homes, long-term care facilities or private home settings. If you are looking for a stable and a well compensating career, becoming a Certified Nursing Assistant is the right answer.
There will be a training program for CNA by which you have to undergo. This takes around two weeks to complete or 75 hours of classroom and clinical sessions. Although each facility has a different number of training hours, the Michigan Department of  Community Health requires a minimum of 75 hours of training. In this curriculum, it will cover topics like hand washing, body mechanics, seizure information, foot care, wheelchairs, hydration and nutrition, universal precautions, bathing and toileting, walker or cane assistance, body mechanics, back care, taking vital signs, dealing with patients having bleeding, burns or unconscious, personal protective equipment, personal care, dressing or bed operation and manual or mechanical lifts. Since there is a certain fee for the training program, you can always avail grants from different facilities like community colleges. As a return of their sponsorships, you will be required to work for them in a span of time. This means that you will immediately get a job right after the process of certification.
The certification examination will be given after the training program. This will test your knowledge on the different nursing topics covered and it will assess your capabilities to perform certain skills. You have to pass the written exam first before you can proceed to the skills exam. If you failed for the third time, you will be asked to undergo a re-training. All the information regarding the exam can be obtained from Prometric. Check their site to keep updated. Ensure that you gather all the required documents because you will not be allowed to take the exam if you cannot present a certification stating that you completed the training or a Social Security number and a photo ID. Results will also be given by Prometric whether you passed or failed the exam.
If you successfully passed the CNA exam, your name will be included in the Michigan Nurse Aide Registry. The registration is valid for two years only and you have to renew it in order to work eligibly as a Certified Nursing Assistant in Michigan. You will have to present a document stating that you worked a minimum of 8 hours for the last two years. This is very important because the Nurse Aide Registry will make sure that you have practiced your profession and you are updated with the latest nursing skills. Working as a Certified Nursing Assistant is such a rewarding experience. It comes with a sense of fulfilment and a lifetime enhancement of expertise. Start undergoing the training program and see how fulfilling this profession is.
Thousands of people are taking CNA as a stable career and if you want to be one of them, talk to the nearest healthcare facility. This admirable profession provides you with great compensation, flexible working hours and opportunity advancement in work.
CNA Classes In Other States: