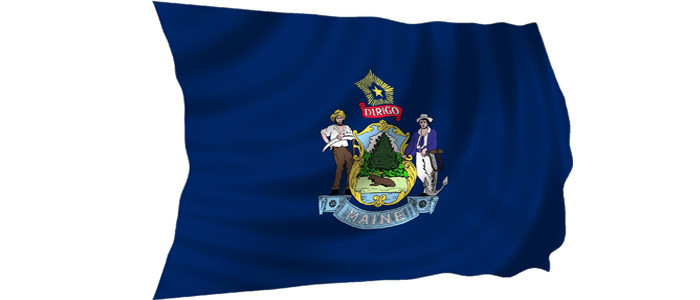 Becoming a Certified Nursing Assistant in Maine can be your first step in boosting your professional career. Aside from a good salary that starts from $28,000 annually, you can also get incredible health and dental benefits. This has made the healthcare industry a highly in demand working sector and CNA classes in Maine more popular than ever.
The CNA classes in Maine are different from other states. They require a total of 180 hours of training; 90 hours of which is for the classroom sessions, 20 hours for clinical lab and the remaining 70 hours is for supervised practical training. The training program curriculum includes CNA basic skills, ethical aspects and legal ramifications of giving care, patient and peer communication, fire prevention, emergency procedures, patient assessment, infection control, human anatomy, proper way of dealing patients with special needs, personal safety and geriatric care. In order to be eligible for the training program, you have to be 16 years old and above. Being a high school graduate is not a general requirement but it is necessary to provide a proof of passing all grades until grade 9. The CNA training program in Maine runs for 11 weeks and it will cost $1000, depending upon the type of facility offering it.
Certified Nursing Assistants work together with a Registered Nurse and they cannot do any private duty work. Maine's Division of Licensing and Regulatory Services is responsible in overseeing all the facilities that offer CNA classes and the Maine Department of Education is also responsible for the location information. The state of Maine will require all CNA students to take a test consisting of two parts. The multiple choice exam and skills demonstration must be passed in order to be certified and be eligible in working as a CNA in the area.
It is very important that your name is included in the list of Maine CNA Registry. You have to submit an application form together with your CNA training certificate, Social Security Card, current ID, letters from the employer and a clean criminal background check. There will be no fees involved in this process including the renewal of your CNA license status. But with license renewal, you have to submit a certificate stating that you have worked a minimum of 8 hours for the last two years, an application form for license renewal and a certification of good conduct. If the Nurse Aide Registry will find any mishaps on your behaviour or you have not met the requirements, your name will be removed immediately on their list.
When you work as a Certified Nursing Assistant in Maine, you have to abide on the regulations imposed by the state. It is essential that you keep a clean record of work experience in order to renew the license right away. Moreover, once you work as a Certified Nursing Assistant, you can always proceed to nursing in order for you to obtain a higher position in the health care field. Several opportunities are waiting for you in this field so start it now and become a CNA.
CNA Classes In Other States: